by Sam Leaver
-
7 May 2019
10 million holidaymakers don't have the right cover.
It's hard to believe that in the last 12 months an estimated 9.9 million Brits travelled abroad without the right travel insurance.​
According to the latest research from ABTA (the Travel Association) a staggering 22% of holidaymakers travelled without any insurance at all, and 27% risked invalidating their insurance by not disclosing their pre-existing medical conditions or taking part in activities without checking they were covered under their policy.
Why buy travel insurance?
ABTA found that the most common reason for not buying travel insurance was that people felt it was not needed:
• 29% mentioned that cost was a barrier.
• 15% said that they thought they already had a policy with their bank account.
Five things you might not know about travel insurance
1. EHIC
It's important to have an EHIC if you are travelling in Europe, but please remember the EHIC is not a replacement for Travel Insurance; showing your EHIC prior to receiving treatment will generally waive your policy excess but it will not cover repatriation to the UK if you become seriously ill. EHICs expire every five years so make sure your EHIC is valid before you travel > Apply for a new EHIC here
2. Medical conditions
Always tell your travel insurer about your pre-existing medical conditions – if you have an annual policy you must inform your insurer about any changes, even if they seem minor.
Don't be tempted to leave anything out, by not telling your insurer as your policy may be void.
3. Activities
Activities may require a higher level of cover. Before you travel, make a list of all the activities that you plan on doing whilst on holiday and always remember to check them with your policy/insurer. Our policies cover 60 activities as standard and more than 100 altogether so do remember to mention what you're planning on doing!
4. Package bank accounts
Travel insurance offered for free (or for a small charge) through bank accounts or cover offered through credit cards often provides limited protection. Always check your policy to see if there are any restrictions – for example some policies only cover trips to Europe and do not include cover for things like winter sports which could leave you exposed – 42% of people who received travel insurance as part of a bank account said they had to take out additional cover (Mintel, 2017).
5. Europe or Worldwide
European cover is generally cheaper than worldwide cover; however remember that popular holiday destinations like Turkey, Dubai, Egypt, Morocco and Tunisia, where thousands of Brits travel each year, may not be covered under a European policy. Check the territorial limits with your insurer prior to travel.
Travelling soon?
If you're heading on holiday soon compare travel insurance prices on our website.
​Or if you'd prefer to speak to someone you can call our experienced travel staff who can advise and help you find the best policy to suit your requirements.
We specialise in covering your pre-existing medical conditions and there's no upper age limits on our single-trip insurance. Plus, if you're planning more than one holiday this year ask us about our annual multi-trip insurance, we could help save you some money.
Call us for your quote on 0800 294 2969, we are here until 8pm on weekdays.
Insurance for pre-existing medical conditions
Compare up to 48 prices online in minutes with cover for hundreds pre-existing medical conditions including heart conditions, diabetes and cancer. Prefer to speak to someone?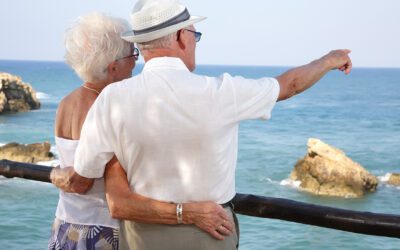 British holidaymakers who have been fully vaccinated could skip amber list quarantine rules under plans being drawn up by the government, according...
read more