by Sam Leaver
-
22 August 2019
Tips for travelling South East Asia with Type 1 diabetes
Travelling with diabetes, or any chronic illness for that matter, can present a number of challenges, but that doesn't mean you should hide away and avoid all the world has to offer! With some careful planning and consideration, anyone with diabetes can travel the world, and South East Asia in particular. I've spent a total of 4 months in South East Asia exploring Thailand, Vietnam, Cambodia, Laos, and Indonesia. It's an area of the world that's diverse, beautiful and has something to suit everyone.
Whether you want to visit on a budget, head over on a luxury holiday, cruise your way through the region or simply spend a couple of weeks on the beach in Bali, then check out my tips on travelling with diabetes in South East Asia.​
1. Carb Counting
When we are at home, most of us have similar things we eat each day and divergence from this can wreak havoc on our blood sugars. But, if you are visiting any countries in Southeast Asia, you will want to try some delicious local dishes which usually include a lot of noodles, rice or both! If you're worried about managing your blood sugars then try these tips:​
Get yourself a carb counting book such as Carbs & Cals (or download the app on your phone), and it can give you a visual representation of the carbs on a plate. This is perfect for dining out or trying new foods.

Practice beforehand at home. If you enjoy cooking or need an excuse to host a dinner party, then practice some local cuisine at home. Try to make some Pad Thai, or Thai green curry and work out how many carbs is in your portion, and the insulin you need. This means when you try it in a new country, you will have a rough idea of what insulin you will need. Of course, it won't be exact, but it's a great place to start!
2. Be prepared
As mentioned before, travelling with diabetes can present a number of problems and it's important we have things put in place before we leave to counteract these. Always take double the supplies you need, have some form of diabetic ID with you, get yourself a doctor's letter explaining you are diabetic and will be carrying insulin and supplies, and ensure you have comprehensive travel insurance in case something goes wrong. The last point is important. In the UK we are blessed with the NHS, but the reality is, insulin and related diabetic supplies are extremely expensive, so if you find yourself in a hospital or a sticky situation, you need to be 100% covered.
Diabetic care around South East Asia is limited. In Vietnam for example, most doctors don't actually know what type 1 diabetes is, it's quite baffling! If you did need new insulin or more insulin, you will find it's easier to access in big cities. Bangkok, the capital of Thailand is an international hub, and you can often access insulin here (with a price tag of course!), but it's a good place to go if you are stuck since flights within the area of South East Asia are low to Thailand.
3. Be aware of the weather
South East Asia is warm, and this can have a significant effect on your blood sugars. For lots of people the heat can lower your blood sugars, but some people find that as they get older, the heat can actually raise your blood sugars. So be mindful of this when you are walking around in the sunshine. All good quality hotels in South East Asia will have aircon and fridges in the room to keep your insulin cold, but if you are taking insulin out with you whilst sightseeing or relaxing at the beach, then you will need to invest in a Frio bag or alternative insulin travel case to keep your insulin cool. Remember extreme heat will kill your insulin, so this is really important. The great thing about a Frio case is that they are reusable for every holiday or adventure you find yourself on.
4. Sightseeing
South East Asia has lots of amazing sights to see, and most can be done either independently, or via a group, tour guide style visit. If you are sightseeing with other people, make the team leader aware that you have a health condition. In most cases, they won't know what diabetes is, but you could have a translated letter to show them, explaining what needs to be done in an emergency situation. This is useful if you're apprehensive or nervous.​
I thought I'd give you some recommendations on what you absolutely shouldn't miss if you visit these areas and how they might impact your diabetes!
Thailand
Chiang Rai- The White and Blue temples​
I've been to a lot of temples in Asia, and these two are without a doubt the most beautiful. Thankfully they won't cause too much problem for your diabetes as they are a simple tuk-tuk ride away from any central area in Chiang Rai. There are also cafes and shops at the sights if you find yourself needing a snack or sugar.
​Vietnam
Ha Long Bay
This is one of the wonders of the world and it's no surprise why. It's absolutely breathtaking. Take the opportunity to stay on an overnight cruise and feel at one with the nature that surrounds you. All cruises typically come full board and it's buffet style food meaning you have lots of choices when it comes to making meals. They also can cater for dietary requirements, so if you need something specific you can ask. There will be opportunities to kayak, and visit a cave, but with some reduction of insulin, or an extra snack you should be hypo free!
Indonesia
Mount Batur Bali​
This is an active volcano that you can climb. It's an early climb and it takes around 2-3 hours to climb. This will definitely be a challenge for diabetes, and if you haven't gone hiking with diabetes before then I suggest you discuss with your doctor beforehand. However, it's done in groups and all levels of ability can do it. The view from the top when you watch the sunrise is astounding, so worth the trip. I would advise bringing lots of sugar with you as despite reducing my insulin, I still went into hypo a couple of times on the way up! You will get breakfast when you reach the top (regardless of which company you go with), so that will help stabilize the blood sugars for your walk back down.
If you want to be prepared for any situation when traveling with diabetes, then get yourself a copy of the new "Ultimate guide to travelling with type 1 diabetes" eBook. This is packed with advice, tips and bonus resources, to help you travel with ease.​
Visit their website today for more tips on travelling with Diabetes, or if you need a quote for travel insurance head to our diabetes page here
Insurance for pre-existing medical conditions
Compare up to 48 prices online in minutes with cover for hundreds pre-existing medical conditions including heart conditions, diabetes and cancer. Prefer to speak to someone?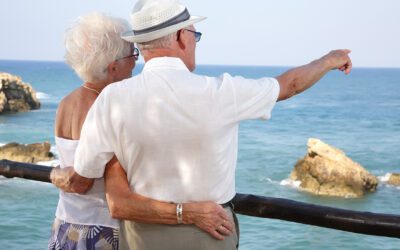 British holidaymakers who have been fully vaccinated could skip amber list quarantine rules under plans being drawn up by the government, according...
read more