by Sam Leaver
-
21 December 2019
Today we wrap up a year of fundraising for Age UK Sunderland with a final gift for the city's older residents.
Our generous staff donated a range of festive goodies to the charity, and the gifts will be given to older people from the city attending a special Boxing Day lunch at Age UK's Bradbury Centre office.
The gifts are intended to spread some Christmas cheer to older people, who may experience high levels of isolation and loneliness during the festive period.
Andrew Jackson, our managing director, said:
"As a Sunderland business, we are delighted to be able to end a great year of fundraising with a selection of gifts that will bring a smile to the faces of older people across the city.
"We have a fantastic team at Just Travel Cover, who always give so generously, and this final collection has been no different. We're delighted to help such a worthy charity that does such fantastic work in Sunderland."
In 2019 we have raised more than £2,000 with staff taking part in a variety of fundraising initiatives from bake sales and raffles to office beauty therapy days. With more plans lined up in 2020, we aim to raise even more for our chosen charity next year.
Tracy Collins, director at Age UK Sunderland, said:
"Christmas is a really magical time for most of us, but often, for older residents, who might be alone over the festive season, it can be the most isolating and emotionally challenging time of the year. We are very grateful for the donations received which will help to brighten up many older people's Christmas this year.
"Our Boxing Day lunch is a fantastic occasion, that brings together older people who access our services, to enjoy a wonderful celebration for Christmas. We rely on the generosity of people and businesses to enable us to deliver a gift for all of the people who join us, so we're really grateful to the team at Just Travel Cover, who have been so supportive throughout 2019, and who have ended the year with this fantastic gesture."
Kind staff donated everything from sweets, biscuits, jams and tea and coffee selections to toiletries, socks, scarves and hats, and the presents will be distributed at the lunch on December 26.
To learn more about Age UK Sunderland, or to make a donation, visit https://www.ageuk.org.uk/sunderland/.
Insurance for pre-existing medical conditions
Compare up to 48 prices online in minutes with cover for hundreds pre-existing medical conditions including heart conditions, diabetes and cancer. Prefer to speak to someone?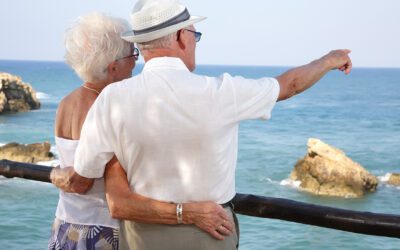 British holidaymakers who have been fully vaccinated could skip amber list quarantine rules under plans being drawn up by the government, according...
read more