by Sarah Forster
-
25 July 2022
The summer holidays have landed, and the FCDO has updated it's travel advice for Spain. If you're travelling to the country you may need to show border control three essential travel documents upon arrival:
Show a return or onward ticket
Show you have enough money to stay (1,600 euro which is approx. £1,360.25 for 7days)
This is broken down as a minimum of 100 euros each day plus an additional minimum of 900 euros.  The Spanish Ministry del Interior, added: "Foreigners from third countries must prove if required to do so by the officials in charge of controlling the entry of people into Spanish territory, that they have economic resources for entering the country, through cash, traveller's cheques, payment letters, or credit cards, which must also be proven to have sufficient funds available on them."
Show proof of accommodation for the duration of your stay (hotel booking confirmation, proof of address if visiting second home, or an invitation from your host or proof of address from a third party.)
Due to the UK's departure from the EU, Brits also have additional requirements that they need to follow when entering a Schengen country.
Here are five other things to consider before you embark on your Spanish adventure:
1. Passport(s) and Passport Stamping
 Check the date of issue – it must be issued less than 10 years before the date you enter Spain.
The expiry date needs to be valid for at least 3 months after you plan to leave.
Any visitor into Spain and the Schengen area need to ensure that their passport has been stamped on entry and exit. If these are missed, border guards will presume that you have overstayed your visa-free limit. You can show evidence of when and where you entered or exited the Schengen area, and ask the border guards to add this date and location in your passport. Acceptable evidence includes boarding passes and tickets – keep them in a safe place.
2. Visa
If you're visiting a country within this area you can travel for up to 90days in any 180-day period without a visa. You need to ensure that your whole visit whether this is as a tourist, visiting family or friends, attend business meetings, cultural or sport events or for short term studies or training is within the 90-day limit. If you plan on visiting Spain for more than 90days you will be required to apply for a visa. Be aware any visit to a Schengen country within the previous 180 days before you travel counts towards your 90days.
3. E-gates
If you're aged 18 or over and instructed by airport staff, you can use the e-gates were in operation. Once you have passed through the e-gate, don't forget to hand in your passport to the border officer for stamping.
4. Covid Entry Requirements
 You need to show valid proof of one of the following: fully vaccinated (must meet Spanish authorities validity period request), negative PCR test 72 hours prior to departure or an antigen test taken 24hours prior, recovered from covid in last six months.
Use medical certificate or recovery record to prove your Covid 19 status on entry to Spain.
Rules do not apply to under 12's.
If you have been fully vaccinated, recovered from Covid in the last six months or under 12, you no longer need to complete the Travel Health Control Form. Everyone else must complete the form no more than 48hours before travelling.
Always check the FCDO advice before travelling.
 5. Travel Insurance
Travel Insurance is essential for any holiday. Not only does it cover you for medical expenses if you have an accident whilst abroad; It can also cover you for unforeseen reasons along with lost, stolen or damaged luggage. At Just Travel Cover we can offer cover for hundreds of pre-existing medical conditions and cover with no age limit. We also offer as standard on our gold policies – Smart Luggage. This is a real-time payout if your luggage is delayed or lost in your destination airport. You will receive £50 to a bank or PayPal account of your choice after 30mins with an additional £500 if deemed lost after 48hours! Smart Luggage can also be added to any silver or bronze policies from just £3. Terms apply.
Why not head over to our Destination Centre for some inspiration to make the most of your Spanish Fiesta?
Last Minute Travel Insurance
No matter when or where your next holiday takes you, Just Travel have you covered. With no age limit on our policies which cover hundreds of pre-existing medical conditions including heart conditions, diabetes and cancer we can have you protected in just a few simple steps.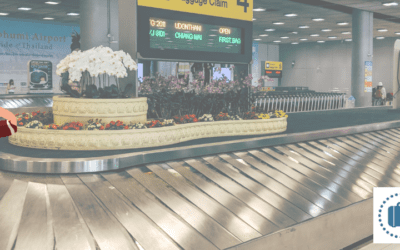 Smart Luggage, the award-winning, real-time insurance policy for lost luggage is now available to buy from just £3, even if you already have your...
read more