by Sam Leaver
-
2 October 2018
Did you know that 10% of over 55s travel without insurance?
Despite how young at heart you may feel, this is not a good idea. When you travel without insurance you risk huge medical bills depending on where you are in the world, so having the right level of cover in place is important – no matter your age.
In 2016 medical treatment abroad accounted for 54% of all travel insurance claims at a cost of £199 million and in this week's travel blog we look at why it is important to arrange travel insurance before you go on holiday.
Naturally we hope that you enjoy your holidays without taking ill or losing your baggage, but unfortunately these things can happen, especially if you are travelling with a pre-existing medical condition – without having the right travel insurance policy some of the costs for treatment overseas can be staggering:
• 1 night stay on a hospital ward in Spain: £800
• 1 night stay in an intensive care unit in Spain: £1,200 – £1,500
• 1 night stay in an intensive care unit in USA: £5,000
• Angiogram in USA: £15,000 – £20,000
• Heart Bypass operation in USA: **£40,000 **- £80,000
• Air Ambulance from Spain: £20,000 or the Canaries: £25,000
• Air Ambulance from USA/Mexico £60,000 – £100,000
What about the EHIC card?
We would always recommend you to apply for a free European Health Insurance Card (EHIC) if you are travelling to Europe – this will give you basic cover but is not a replacement for travel insurance and may not include the cost of an ambulance or medication.​
An EHIC should be used in conjunction with your travel insurance, if you show it at the hospital before receiving treatment you could reduce or waive your policy excess.​
You can get your free EHIC via the official NHS website.
What if I'm travelling outside of Europe?
There are some non-European countries that have healthcare agreement with the UK, however as per the EHIC, there are limitations and terms and conditions.​
For example not all treatment is covered as standard and there is no cover for the cost of returning you to the UK (repatriation), therefore travel insurance is always recommended:
• Anguilla
• Australia
• Bosnia and Herzegovina
• British Virgin Islands
• Falkland Islands
• Gibraltar
• Isle of Man
• Jersey
• Kosovo
• Macedonia (Former Yugoslav Republic of Macedonia)
• Montenegro
• Montserrat
• New Zealand
• St Helena
• Serbia
• Turks and Caicos Islands
Arrange your comprehensive travel insurance cover from s specialist provider
We compare specialist medical insurers with a range of cover levels for your needs. Ensuring you have travel insurance in place provides complete peace of mind and will cover you for medical treatment abroad as well as your baggage and the cost of your holiday should you need to cancel.
We've made it quick easy to compare travel insurance with cover for your medical conditions. We only need to know the names of your medical conditions, and then we'll ask a couple of multiple choice questions to help our insurers provide you with the right level of travel insurance cover.
You can also choose specialist if you're heading off around the Med or Caribbean and we can extend your cancellation cover up to £50,000 per person.
Call our award-winning call centre on 0800 294 2969 or get your FREE quote online.
Insurance for pre-existing medical conditions
Compare up to 48 prices online in minutes with cover for hundreds pre-existing medical conditions including heart conditions, diabetes and cancer. Prefer to speak to someone?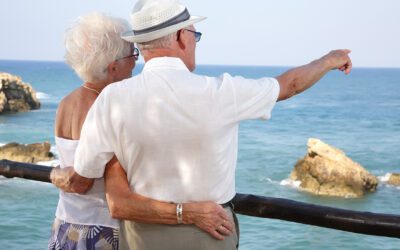 British holidaymakers who have been fully vaccinated could skip amber list quarantine rules under plans being drawn up by the government, according...
read more