by Sam Leaver
-
22 May 2019
The average cost of a Travel Insurance claim has increased by 22% in the past five years yet 1 in 10 travelled without insurance in the past twelve months – that's a staggering 300,000 people.
Recent research confirmed that medical treatment costs account for 52% of all Travel Insurance claims, with the average claim costing £1,263. In addition, 38% of claims were in relation to holiday cancellation, further stressing the importance of arranging Travel Insurance as soon as you have booked your holiday.
Is Travel Insurance compulsory?
It's not mandatory to have Travel Insurance but it is one of the most important things that you should consider once you have booked your holiday. Travel Insurance will give you peace of mind that you and your holiday are covered before and during your trip should something unforeseen happen such as being not fit enough to travel.
Do I need Travel Insurance for Europe?
Yes, the delay to Brexit means that your EHIC (European Health Insurance Card) will be valid if you are travelling to an EU country this summer, however the cover varies by country and not all services provided by the NHS come as standard in other EU states. Find out more about the EHIC here >
Repatriation and additional accommodation for your travelling companion are just two of the associated costs that will not be covered under the EHIC. Having comprehensive Travel Insurance will mean that your treatment and all associated costs are covered.
What type of Travel Insurance do I need?
There are a couple of different options to consider when setting up your Travel Insurance such as:
How many trips are you planning in the next 12 months?

Where are you visiting?

How long is your trip(s)?

Your age

Your pre-existing medical conditions

Any sports or activities you plan on doing
By answering the above questions you'll be able to establish whether you should take a single trip or annual multi-trip travel insurance policy. Find out the differences between Single Trip and Annual Multi-Trip Insurance >
What does Travel Insurance cover me for?
At Just Travel Cover we have a panel of leading insurers so that you can save time by comparing Travel Insurance prices and cover in one place. The amount of cover varies on each policy, however we can offer the following cover which are all based on per person insured:
Medical Treatment costs up to £15,000,000

Cancellation of your holiday up to £12,500 (£50,000 available – subject to an additional charge)

Cover for your baggage if it is lost, stolen or damaged up to £3,000

Cover for your cash and money if it is lost or stolen up to £750

Loss of your travel documents up to £400
Can I get cover for my activities?
Yes, we provide cover for more than 50 activities at no extra charge, if your activity is not on the list get in touch with us and we'll let you know if we can provide cover. We also have specialist cover for those planning a skiing trip, golfing holiday or for those going away on business.
Six important things to consider when buying Travel Insurance
Don't leave it until the last minute – arrange your Travel Insurance as soon as you have booked your trip.

Cover the essentials including emergency medical expenses, cancellation and your baggage.

Avoid policies with a high policy excess – this is the part of the claim that you will need to pay.

find out why it's important >Don't focus on solely on the price – check that you policy provides adequate cover!
Compare Travel Insurance prices online
You can compare prices from our panel of leading insurers.
There are no upper age limits on our single trip insurance policies and get cover for your pre-existing medical conditions including heart conditions, diabetes and cancer.
Get your Travel Insurance quote online in minutes or call us FREE on 0800 294 2969 and we'll help you find the right cover for you and your trip.
Insurance for pre-existing medical conditions
Compare up to 48 prices online in minutes with cover for hundreds pre-existing medical conditions including heart conditions, diabetes and cancer. Prefer to speak to someone?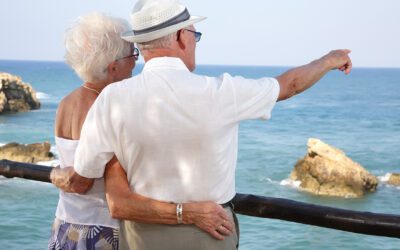 British holidaymakers who have been fully vaccinated could skip amber list quarantine rules under plans being drawn up by the government, according...
read more