by Dale Robinson
-
10 February 2021
Whilst it's not possible to travel overseas at the moment, that doesn't stop you dreaming of your next holiday.
Whether it's returning to your favourite place or visiting somewhere new, being stuck at home has many people yearning for the things they miss the most – with well-deserved holidays top of the list!
We would love to hear about the places you love to visit, and see photos of you enjoying those very places – just like Mr Davison (pictured above), who sent us this photo after enjoying a trip where he took in both the Austrian Alps and the Italian Dolomites!
"I have lived with prostate cancer for 8 years – because of Just Travel Cover I am able to pursue my interests of travelling abroad" 
We also heard from Keith (below) , who loves visiting the USA and is looking forward to getting back, after the pandemic, to continue ticking items off his bucket list. You can read more about Keith's story here, to find out why a triple heart bypass and diabetes has not stopped him enjoying his retirement.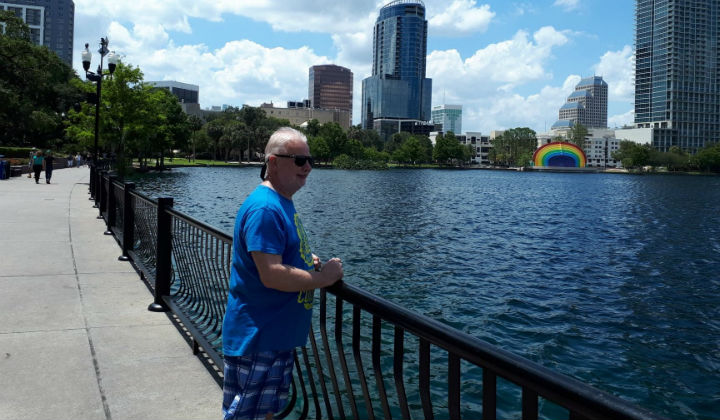 "I love travelling, especially to America – I hope to take the grandchildren one day to see Mickey Mouse. The pandemic may have stopped me going on holiday for a year, but I'll be making up for lost time once it is all over"
 There's Mr Garson too, who has notched up more than 100,000 km on 84 flights to Germany to see his son. Read his recommendations for the top 10 things to see in the German capital.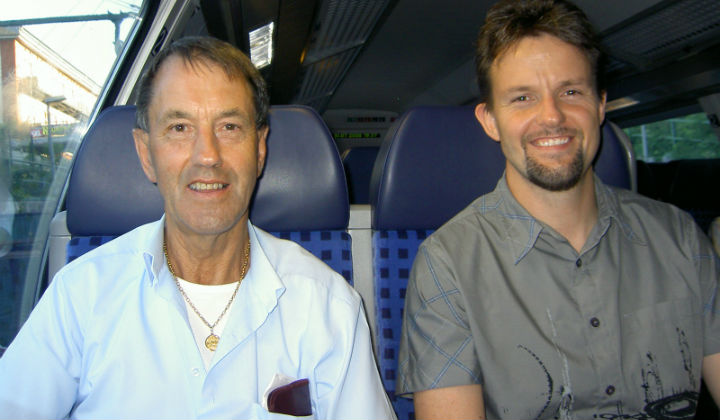 What are you missing the most? Let us know.
Whether it's visiting friends and family, skiing in the alps or simply two weeks on the beach, let us know what YOU are missing, tell us about your favourite place and send us your photos and we'll share them on our website and social media channels.
The pandemic and associated restrictions are still with us. We hope for brighter times ahead and we believe they are on their way.
Keep dreaming of your next holiday – it will be worth the wait.
How do I send my photos and story?
Send your favourite holiday photos and tell us where you're dreaming about visiting by emailing marketing@justtravelcover.com or by using Facebook.
Travel Insurance with cover for Covid-19 and pre-existing medical conditions
Compare prices online in minutes with cover for coronavirus and hundreds pre-existing medical conditions including heart conditions, diabetes and cancer.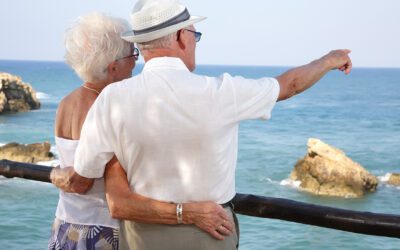 British holidaymakers who have been fully vaccinated could skip amber list quarantine rules under plans being drawn up by the government, according...
read more