by Sam Leaver
-
16 September 2019
Enjoying Retirement
Keith and his wife are both in their 60's and very much enjoying retirement. Travel is high on the agenda with the couple working through their bucket list by taking 5-6 trips a year.
They've cruised the Caribbean, soaked up the sun in Spain and the Canaries, delved into history in Malta, Mexico, Egypt and many more, but it has always been the USA that lies closest to their hearts when it comes to holidays.
They've explored more than half the states in America but Florida remains the firm favourite with Keith adamant there's more to the Sunshine State than Mickey Mouse.
Heart surgery and diabetes
Travelling as far and as frequently was called into question when Keith was diagnosed with angina and subsequently had to have a triple heart bypass in 2016; they suffered the disappointment of having to cancel a trip to America and took a year off travelling while he recovered from surgery.
Keith was then diagnosed with type 2 Diabetes; this combined with his existing medical history meant he was deemed high risk and was declined travel insurance for America.
*Did you know a heart bypass operation in the USA can cost anywhere between £40,000 – £80,000?
Finding medical travel insurance
Keith refused to let his medical conditions prevent him from travelling and at only 65 still dreamt of discovering more of America and beyond. He was declined travel insurance when he approached specialist providers so was delighted when he was referred to Just Travel Cover.
"I've gone to America for 25 years now and I plan to take the grandchildren one day. At one stage I thought I might not get there again after my surgery – I didn't think for a second it would be the insurance that would prevent me going".
"I would never travel without insurance and so I was delighted to find Just Travel Cover; the medical questions were simple and process was made easy by the people I spoke to. It's nice to hear a friendly voice when you're discussing your medical history".
"The policy I took out had zero excess if I made a claim for any medical treatment and covered me up to £15,000,000 so you can't say fairer than that".
Complete peace of mind
Keith took out a single-trip policy while he considers his travel plans over the next few months but he added:
"going on holiday is a big part of my rehabilitation and I've already been on the Just Travel Cover website looking at annual quotes so I know I'm covered should anything happen".
Read more about travel Insurance for Diabetes and Heart Conditions, get a quote online or call 0800 294 2969.
Insurance for pre-existing medical conditions
Compare up to 48 prices online in minutes with cover for hundreds pre-existing medical conditions including heart conditions, diabetes and cancer. Prefer to speak to someone?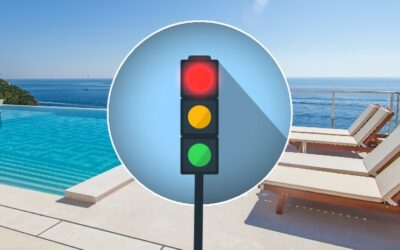 The government finally announced details of its much-awaited Traffic Light system yesterday, giving hope to sun-starved holidaymakers making plans...
read more