by Phil Day
-
15 October 2020
Travel medication guide: Ramipril
By Phil Day, Superintendent Pharmacist – Pharmacy2U
For people with cardiovascular disease who are looking to plan a trip, preparation is very important. In this article I'm taking a look at Ramipril, a commonly prescribed medicine used to help treat several conditions, including high blood pressure (also known as hypertension).
In this blog we're going to take a closer look at Ramipril to understand what it does, and how to take it.
What is Ramipril?
Ramipril is prescribed to help treat high blood pressure, heart failure and kidney disease, and is also often used after a heart attack. It belongs to a group of medicines known as ACE inhibitors (Angiotensin Converting Enzyme inhibitors) which work by preventing the body from producing a substance that narrows the blood vessels. By doing this, it reduces the risk of developing a more serious condition such as a stroke, heart disease, or kidney disease.
How do you take Ramipril?
The strength and dosage for Ramipril may change depending on the reason it's being prescribed.
When taken for high blood pressure or to reduce the risk of a heart attack or stroke, the typical starting dose for adults is 2.5mg, to be taken once a day. Your doctor will adjust the amount you're taking until your blood pressure is under control. The maximum daily dose is 10mg, and if you're already taking diuretics (water tablets), then your doctor may stop or reduce their dosage before starting Ramipril; or alternatively they may give you a lower 1.25mg dose of Ramipril to start with.
Ramipril can also be used to manage patients with kidney disease, and the usual starting dose for this is 1.25mg, to be taken once daily. Working with your doctor, the amount of Ramipril you're taking may be adjusted, up to 2.5mg daily and then 5mg daily.
Ramipril can be taken before, during, or after meals – food does not affect how it works; but it's best to take it at around the same time each day, and at a time that makes it less likely for you to forget.
Does Ramipril have any side effects I need to know about?
Like all medicines, there is a chance you'll experience side effects when taking Ramipril, but not everybody gets them.
Common side effects can include headaches, feeling tired or dizzy (which can happen when your Ramipril dosage is increased because of the lowering of your blood pressure), a dry or tickly cough, fainting, stomach pain, chest pain or muscle pain. Common side effects may pass within a few days.
Contact your doctor immediately if you experience any of the serious side effects listed in the patient information leaflet inside the medicine pack. These include any swelling of the face, lips or throat which make it difficult to swallow or breathe, severe skin reactions, a faster heart beat, shortness of breath, unusual bruising or bleeding, or any general malaise that is persistent.
If you're experiencing side effects, you can talk about them with your pharmacist for more advice and reassurance. You can also report them via the Yellow Card Scheme. This sends a report to the MHRA (the Government's medicines safety department) which monitors medicines to ensure any safety concerns are collated and recorded.
Travel preparation for those with a health condition
Preparation is essential when planning a trip abroad, especially if you have a health condition. Getting the medicine you need in advance is one thing you can do to reduce the risk when travelling. This ensures that you won't run out whilst away, where it could be more difficult than normal to get assistance. If you have an NHS prescription for Ramipril, you can order it online from Pharmacy2U. Our team of pharmacists will then dispense it and Royal Mail will deliver it to your door.
At Pharmacy2U, our team of qualified UK-based pharmacists work with your GP, to get the medication you need delivered directly to you, for free. Every patient who uses Pharmacy2U means the NHS pays less in fees than they would an average high street pharmacy*. To find out more about how we can help you or your friends and family with long term health conditions, click here.
*Find out more at pharmacy2u.co.uk/nhsfees
Pharmacy2U is the the UK's largest NHS-approved online pharmacy and has partnered with Just Travel Cover to provide guidance and support to travellers living with medical conditions. 
Travel Insurance for pre-existing medical conditions
Compare up to 48 prices online in minutes with cover for hundreds pre-existing medical conditions including heart conditions, diabetes and cancer.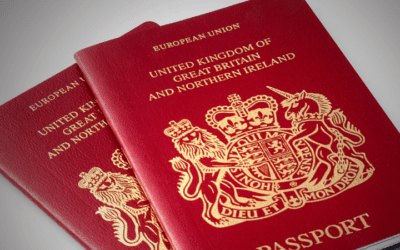 The rules around passport validity date have changed since Brexit and it's caused some confusion among travellers, with many believing their...
read more