by Sam Leaver
-
21 March 2020
We buy travel insurance to protect us from when things don't go as we planned, but when is the best time to arrange your travel insurance?
Travel association ABTA found that last year one in five holidaymakers travelled without travel insurance, putting themselves at risk.
Buy as soon as you've booked
We always recommend that you buy your travel insurance as soon as you have booked your trip.
Waiting until the last minute is a mistake that could be costly. Travel insurance does not just cover you whilst you are away, it will also cover you for cancellation before your trip.
Having your travel insurance in place will cover you against any financial loss should you need to cancel your trip due to unforeseen circumstances* or illness.
Don't just take our word for it Martin Lewis, founder of Money Saving Expert also recommends you to "Buy as soon as you've booked to cover cancellation and pre-trip illness".
Does it cost more?
No, with our panel of insurance companies the cost of a travel insurance policy is the same whether you book it the same day you book your holiday or the day before you travel.
By arranging your travel insurance early it's one less thing to think about and you'll have peace of mind that you are protected should the worst happen.
Will my medical conditions be covered?
Yes, when arranging your travel insurance you will answer questions in relation to your pre-existing medical conditions. Answer these questions truthfully and you will be covered for cancellation of your trip if you are unable to travel due to one of your existing medical conditions and anything unforeseen.
If you prefer to speak to someone you can contact our friendly staff on 0800 294 2969 for assistance.
Already booked your trip
Compare up to 48 prices online today, there are no age limits on our single trip insurance policies and cover is available for hundreds of medical conditions including heart conditions, diabetes and cancer.
​​*Subject to terms and conditions set out in the policy wording.
Insurance for pre-existing medical conditions
Compare up to 48 prices online in minutes with cover for hundreds pre-existing medical conditions including heart conditions, diabetes and cancer. Prefer to speak to someone?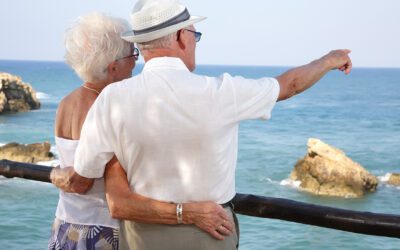 British holidaymakers who have been fully vaccinated could skip amber list quarantine rules under plans being drawn up by the government, according...
read more