by Dale Robinson
-
21 April 2019
Nothing makes us happier then hearing from our customers, especially when we've played a part helping them fulfil their own travel ambitions.
Sharon Osment, a 59-year old Nurse from Dorset contacted us last week in a desperate search to find Travel Insurance for a trip to the USA that she had planned with her family.
The pending holiday will see Mrs Osment spend her 60th birthday not only with her children and grandchildren, but with Micky and Donald too!
Unfortunately Sharon was diagnosed with breast cancer in 1993, again in 2009 and again in 2016. The cancer had been treated with surgery and chemotherapy and she'd never had a problem getting Travel Insurance for trips to Antigua, the Caribbean and many other wonderful destinations.
At the end of 2018 the cancer spread to Sharon's spine and the chemo regime was altered. Whilst some of her favourite hobbies like dancing and running had to stop, her thirst for travel will never slow down and Sharon was determined not to let cancer get in the way of her holidays so set about ensuring she had medical Travel Insurance in place.
It was then, in February of this year that she ran into problems; Sharon was declined insurance time and again, trying 25 insurance companies along the way. Finally Sharon was told about Just Travel Cover.
"I just want some Travel Insurance".
After a quick call and a few simple medical questions we were able to find a policy tailored to her needs, with up to £10,000,000 medical cover for her trip to America.
Sharon was "absolutely delighted" that we were able to offer her a policy which means she can head off to the USA with complete peace of mind. In fact Sharon told us it was a "huge weight off her mind."
"I was so delighted when Amber offered me the policy, she was so patient and helpful."
"This trip has been planned for years so it's such as weight off my mind to finally get Travel Insurance."
"I cannot thank you enough and will be recommending Just Travel Cover to everyone!"
It is always our aim to provide a quote for as many people as possible so they can travel wherever they want for as long as they want.
We work with multiple specialist providers to be able to assess your own requirements and find a policy tailored to you; there are schemes with no age limit and cover for hundreds of pre-existing medical conditions.
Share your story
We're delighted to have helped Sharon get the cover she needs and we cannot wait to hear about her holiday.
To share your story and for the chance to be featured on our newsletters please contact Dale Robinson
Travel Insurance
For more information on Travel Insurance for cancer, or for a quote call us FREE on 0800 294 2969.
Insurance for pre-existing medical conditions
Compare up to 48 prices online in minutes with cover for hundreds pre-existing medical conditions including heart conditions, diabetes and cancer. Prefer to speak to someone?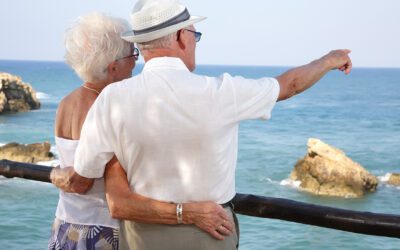 British holidaymakers who have been fully vaccinated could skip amber list quarantine rules under plans being drawn up by the government, according...
read more