by Sam Leaver
-
22 February 2018
Last weekend was known as 'Sunshine Saturday' – predicted to be the busiest day of the year for holiday bookings; did you get booked up for your 2018 getaway?
If not, we've picked out 12 must-visit short-haul destinations that you should definitely consider when choosing your summer break.
Spain
The most popular destination visited by us Brits. Explore cultural delights on a city break to Barcelona, Madrid or Seville or head to the Costas for some sun and sea. From beaches and bars to culture and cuisine it's easy to see why over 13 million of us travel here each year.
Portugal
Another firm favourite which is famous for its sandy beaches and family-friendly resorts, Portugal is just a short flight from home and expected to be popular in 2018. UK visitors continue to flock to Lisbon with its steep cobbled streets, castle, palaces and churches – a must visit for history lovers.​
Montenegro
Majestic mountains, breath-taking countryside, clear lakes, medieval villages and luxury seaside resorts make Montenegro a popular choice for Brits, whether you're an ambler or a rambler you could be rafting down the Tara River or exploring the quaint towns and villages in this beautiful country this year.
Malta
The historic capital Valletta has been named Europe's Capital of Culture for 2018 so expect a year-round calendar of exciting events from music and festivals to exhibitions and arts. Popular for foodies Valetta has an array of irresistible Mediterranean restaurants for you to sample local cuisine.
Greece
With peak summer daytime temperatures of 30C Greece and the Greek Islands offer are the ideal destinations for sun seekers. Explore the ever popular islands of Rhodes Crete and Santorini or head to the mainland to discover ancient Greek architecture and UNESCO World Heritage sites around every corner, from the Temple of Apollo Epicurius to Olympia, where you'll find the sanctuary of Zeus.
Turkey
Mid-haul holidays are proving increasingly popular and due to with the weakened pound many travellers are swapping their usual break in Spain or Portugal in favour of a trip to Turkey. After a turbulent couple of years of security concerns many British tourists are now flocking back to Turkey taking advantage of great deals. Stunning scenery and rich history and heritage come as standard and with a breath-taking coastline, exciting events and cultural festivals aplenty, it seems Turkey is firmly back on Britons' bucket lists.
Morocco
This North African gem brings rugged mountain ranges, ancient cities, sweeping deserts and beautiful red buildings. If you're looking for a bargain make sure you pay a visit to the souks in Marrakech where you can do a spot of shopping and put your bartering skills to the ultimate test.
Canary Islands
The Canaries continue to surge in popularity due to the year-round sunshine, short flights and great deals. Which island will you visit next?
Tenerife: the 'island a thousand experiences' Tenerife is perfect for families, retirees and couples. Hit the golf course, spot whales and dolphins, and explore the Teide national park and Spain's highest mountain.
Gran Canaria: a 'content in miniature', golden beaches, stunning landscapes and a big city full of things to see and do. Discover the Dunes of Maspalomas, party in Puerto Rico or enjoy a walk in the Canary pine forests.​
Fuerteventura: the 'Canary Islands' beach' you will find over 150km of beach to enjoy the sea breeze that will make you feel like you're in paradise. Literally translated as 'strong wind' the island is perfect for wind and kite surfers, and for foodies a visit to the island's cheese factories is a must!​
Lanzarote: you'll feel like you're on a different planet in the volcanic island of Lanzarote; it's black and red rocks and tranquil atmosphere make for a relaxing break. It's the meeting point of the Canaries for sports lovers – popular for cycling, running swimming and water sports – Don't miss the vineyards in La Geria and take a trip to Timanfaya national park.
Cape Verde
The Cape Verde islands are set to be one of the most popular destinations of 2018; a cluster of 10 volcanic islands located off the coast of Senegal in the Atlantic Ocean you'll find a captivating blend of mountains, beaches and peaceful seaside villages. The landscape is perfect if you enjoy hiking or if you like spending your time away from home relaxing on the beach.
Planning your holiday – don't forget the insurance.
If you have booked or you are planning your next holiday then don't forget to arrange comprehensive travel insurance as soon as possible; this will ensure you are covered for cancellation if you are unable to travel giving you complete peace of mind.
Our single-trip policies have no upper age limits and we can cover most medical conditions. Plus if you're planning on taking more than one holiday in the next 12 months ask about our annual multi-trip policies which could save you a great deal if you're a frequent flyer.
Don't forget we cover more than 60 hazardous activities as standard so if 2018 is your year of adventure, check to see if your sport is covered.
Insurance for pre-existing medical conditions
Compare up to 48 prices online in minutes with cover for hundreds pre-existing medical conditions including heart conditions, diabetes and cancer. Prefer to speak to someone?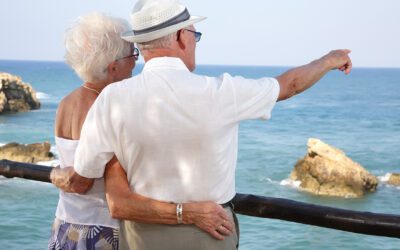 British holidaymakers who have been fully vaccinated could skip amber list quarantine rules under plans being drawn up by the government, according...
read more