by Sam Leaver
-
22 December 2018
The countdown to Christmas is on.
This week we've got something to help you get into the Christmas spirit as we look at 10 of the best Christmas markets that Europe has to offer.
If you're looking to get away to do a spot of Christmas shopping there will be somewhere on our list that will tick all of the boxes.
1. Strasbourg, France.
When: 22nd November to 30th December.
Twice voted "European Best Christmas Market" in 2014 and 2015, Strasbourg is the Christmas capital of France. 300 stalls are spread out over 11 city centre locations. The spiritual environment and traditions of advent are well established with advent concerts, a living nativity and a wide range of authentic live music and cultural events to keep you busy.
2. Vienna, Austria.
When: 22nd November to 26th December.
The traditional "Vienna Magic of Advent" turns the city hall square into a shining fairy-tale land. There's a carousel and craft Christmas workshops to keep the kids entertained and warm drinks, hot punch and bakery items for the adults to indulge.
3. Prague, Czech Republic.
When: 30th November to 6th January.
The medieval centre of Prague is very popular with visitors and has a great atmosphere at this time of year. It consists of brightly decorated huts where you will find plenty of handcrafted souvenirs as well as a vast selection of local food and drink. There is also a large nativity scene with stables where children can pet donkeys, sheep and goats.
4. Zagreb, Croatia.
When: 30th November 7th January.
"European Best Christmas Market" for the past two years is the capital of Croatia, Zagreb. Magic is spread everywhere in the city and the atmosphere must be experienced to be understood. Ever-growing in tourist numbers each year the city streets and squares invite you to let your hair down and get involved in the fun with family and friends. You can also sample traditional delicacies alfresco or enjoy themed programmes which take you down memory lane.
5. Aachen, Germany.
When: 22nd November to 23rd December.
The streets and squares around the cathedral and town hall are transformed by the lights, colours, sounds and smell of Christmas. The locals create a pleasant and familiar atmosphere which attracts 1.5 million visitors every year.
6. Brussels, Belgium.
When: 29th November to 5th January.
Brussels has plenty to offer over the festive period, Plaisirs d'Hiver host the Christmas market which features a 160ft ferris wheel and ice rink. Whilst over at Grand Place there's a 22 metre majestic Christmas tree and a dazzling show of light and sound.
7. Dresden, Germany.
When: 27th November to 24th December.
Dresden has 11 different Christmas markets all with their own characteristics. Dresden's Striezelmarkt is home to the world's largest Erzgebirge step pyramid at 14.62 meters tall, a temporary structure which can be seen from across the old Altmarkt square. It made its way into the Guinness Book of World Records in 1999.
8. Colmar, France.
When: 22nd November to 29th December.
Colmar is completely transformed for 6 weeks with illuminations linking to the city's five Christmas markets. Each market is like a mini-village highlighting craftsmanship and Christmas spirit. You will be invited to participate in a wide range of activities or you could find a spot to watch one of the many shows and concerts.
9. Budapest, Hungary.
When: 8th November to 1st January.
Wooden cottage stalls and two large stages take over one of Budapest's most attractive spots, hosting a variety of exhibitions and entertainment. Make sure you try some chimney cake kurtoskalacs. This is the Hungarian version of Christmas cake, dough wrapped around a pole baked and coated in sugar and cinnamon.
10. Tallinn, Estonia.
When: 15th November to 7th January.
Tallinn is transferred into a fairy-tale land, the huge Christmas tree in the historic town square is quite a sight and is surrounded by little houses selling all kinds of Christmas goodies. The main stage will feature hundreds of singer and dance performances whilst aromas of mulled wine and gingerbread fill the square.
Protect your trip
All of our policies include cancellation and baggage cover as standard, so if you're heading abroad to do a spot of Christmas shopping you will be pleased to know that we have your gifts covered.
Call our award-winning UK call centre (free) on 0800 294 2969 for a travel insurance quote, or if you have any specialist requirements – our highly trained experts will be happy to help.
Our single trip insurance policies have no upper age limit and cover for pre-existing medical conditions.
Insurance for pre-existing medical conditions
Compare up to 48 prices online in minutes with cover for hundreds pre-existing medical conditions including heart conditions, diabetes and cancer. Prefer to speak to someone?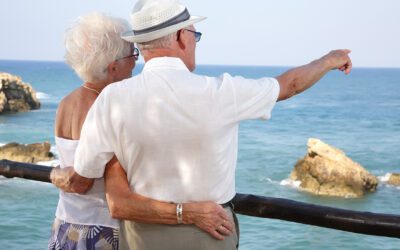 British holidaymakers who have been fully vaccinated could skip amber list quarantine rules under plans being drawn up by the government, according...
read more