Travel Insurance Africa
Travel Insurance for Africa - Don't travel without it.
Travel Insurance for Africa
Scenic safaris, historic city breaks and some of the world's best beaches – Africa has it all and is often the holiday of a lifetime for those who experience it. Whether you're spotting wildlife in Kenya, visiting the national park in Zimbabwe or the sandy shores of Mauritius, Travel Insurance is essential.
At Just Travel Cover we work with a range of insurers to provide people of all ages a policy they can rely on. Compare prices from different insurers in just a few moments and get the peace of mind you need to get back to planning your African adventure.
Don't forget to declare any pre-existing medical conditions, just in case you need any medical treatment while you're in Africa, and rest assured you will be covered should that happen. Plus, our policies include Covid cover, should you contract Coronavirus in Africa and need medical treatment, or before you go, meaning you need to cancel. Always check the terms and conditions of the policy and check FCDO guidance before you travel.
Browse Travel Insurance for Africa
Do I need Travel Insurance for Africa?
It's essential to have your Travel Insurance in place before travelling to Africa; whether your final destination is Morocco, Egypt, or South Africa, you want to remember this trip for all the right reasons. While we cannot guarantee that nothing will go wrong while travelling across the world, we can help you with issues that may arise, such as needing emergency medical treatment, cutting your trip short, losing your baggage etc. In some African countries, travel insurance is mandatory.
In Africa, you'll find a mix of private and state hospitals, and you will be charged for any treatment or medication you receive. If you fall ill or become injured and require medical attention, it's worth remembering that healthcare can be extremely costly, so you should make sure your Travel Insurance has adequate cover.
What is covered in my Travel Insurance Policy for Africa?
Depending on your medical history, age, the activities you will be participating in while on holiday, and whether you select a single trip or annual multi-trip, a standard cover for Africa will include:
No upper age limit

Cancellation cover up to £12,500 (£30,000 on referral) per person

Baggage cover up to £3,000 per person

Personal liability cover up to £2 million per person

All travel companions can be included in the same policy

Zero excess policies available
Medical Cover
All Pre-existing medical conditions are considered

Up to £15 million in emergency medical and repatriation costs

English-speaking emergency medical assistance helpline available 24 hours a day, seven days a week
Will my Travel Insurance offer cover for travelling to more than one country in Africa?
Yes, you can purchase a single trip policy and list all the countries you will be visiting on your trip, with one start date and one end date, up to 365 days! Alternatively, you can purchase a worldwide annual multi-trip policy which covers an unlimited number of trips within a 12 month period. Check that your Travel Insurance provides the following; 
Cover all of the locations you want to visit.

That none of the places you'll be travelling to are against the FCDO's recommendations (you will not be covered, but can still purchase).

That your HOLIDAY is covered for the entire duration—different insurance policies have different maximum trip durations, for example on an annual policy, you need to specify what your longest trip will be.

You have all of the necessary visas for each place you'll be visiting.
What is the best Travel Insurance for Africa?
For a Travel Insurance policy to be the "best", it must reflect all your health and travel requirements. Still, it's important to remember there is no 'one size fits all' policy, especially if you have pre-existing medical conditions. 
We can provide Travel Insurance to Africa for travellers of all ages. Our travel insurance policies include COVID-19* cover, so whether it's Mauritius or Morocco, South Africa or Seychelles, we've got you covered.
We understand that every traveller and every holiday is unique, so we partner with a number of different insurers to find a policy tailored to you. For a  quick, free, and easy quote, click the 'Get a Quote' button and select the policy and excess that best meets your needs. 
Cover for Pre-Existing Medical Conditions
Emergency medical, hospital and medical expenses up to £15m
Repatriation (the cost of getting you home)
Emergency dental care
Accommodation expenses
24 hour medical assistance line
We Compare Prices From These Insurers
Click here to download the Policy Wording and Insurance Product Information document for all insurers. In the event you are unable to find a suitable product from our panel of multiple providers, you can find contact details of some additional Insurers who specialise in travel insurance for people with serious medical conditions here, or call 0370 950 1790 for more information.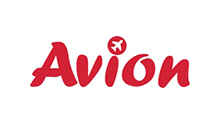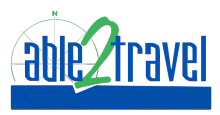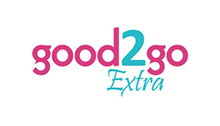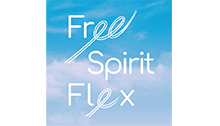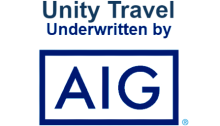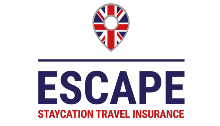 Single Trip Travel Insurance With Pre-Existing Medical Conditions – No Age Limit
Once you complete our simple and quick online medical screening, you will get a range of quotes from our panel of trusted insurance underwriters with a choice of policies to match your needs. We take away the worry by covering you for medical treatment abroad, cancellation, missed departure, lost travel documents, and personal belongings – so you can focus on having a great time!
Instant Protection From The Moment You Buy Your Single Trip Travel Insurance Policy
It is quick and easy to buy your single trip cover online anytime, 7 days a week. Your cancellation cover starts from the moment your complete your purchase, so if you are unable to travel for an insured reason, you may be able to recover the cost of your holiday.
To be eligible for cover you must:
be resident in the UK, Northern Ireland, the Channel Islands, or the Isle of Man for more than 6 months
be registered with a GP at your place of residence
purchase the policy prior to leaving the UK on your planned trip
Our Latest News
Read the latest news from Just Travel Cover.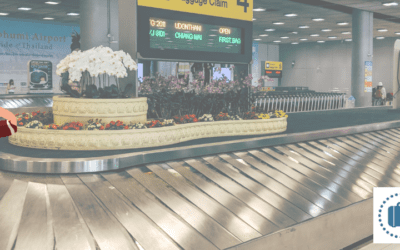 Smart Luggage, the award-winning, real-time insurance policy for lost luggage is now available to buy from just £3, even if you already have your...
read more