Travel Insurance Asia
Prepare for the unforeseen. Get Travel Insurance for your Asian adventure.
Travel Insurance for Asia
Travelling through Asia is often a once-in-a-lifetime experience and presents the opportunity to immerse yourself in the diverse cultures of some of the world's most fascinating places.
From Japan and China in the East to India and the Maldives in the South, Asia is home to more than 40 countries with some of the world's most recognisable landmarks including the Great Wall of China, the Burj Khalifa and the Taj Mahal.
Wherever you're visiting, it is critical that you take Travel Insurance with you to protect yourself against unexpected events. 
Take a look at some of Asia's most popular holiday hotspots below…
Why should I get Travel Insurance for Asia?
Even though Travel Insurance for your journey in Asia isn't required by law, you should consider it a must-have for your trip.
Our Travel Insurance policies provide cover that can help protect you from many unforeseen circumstances. You can compare prices from a range of insurers on our website and we'll aim to find a policy to suit your needs, regardless of your age or medical history.
What are the popular destinations within Asia?
Year after year, travellers of all ages make the trip to some of Asia's most popular destinations. If you're thinking of visiting Asia, here are some of the most popular  places  to visit:
Vietnam

Nepal

Laos

Thailand

Cambodia

Bali

Singapore

Bangkok (Thailand already mentioned)

Kuala Lumpur Malaysia

Borneo
What's covered with a Single trip & Annual Multi-Trip Travel Insurance policy?
Our single-trip and annual multi-trip insurance are designed to act as a safety net, should something go wrong while you're abroad. We compare multiple insurers and most provide three levels of cover on both  Single Trip and Annual policies: Bronze, Silver, and Gold. You'll be insured against the following things, depending on which policy you choose. 
Hundreds of pre-existing medical conditions

Available for travellers of all ages

24/7 emergency medical assistance

Medical expenses and repatriation up to £15 million per person

Cancellation/Curtailment up to £12,500 per person

Personal Liability up to £2 million per person

Lost, damaged or stolen luggage up to £3,000 per person
Please note that all cover limits are per person and subject to the T&C of the individual insurer. 
You should consider Travel Insurance before jetting off on any holiday  to protect yourself against a variety of unexpected circumstances. Travelling for long periods of time might increase your risk of running out of funds, bags being misplaced, or transportation delays resulting in missed connections. All of these scenarios raise the question, what if? However, with a Travel Insurance policy tailored to you and your travel requirements, you will have the peace of mind that you're protected.
Is there an age limit for Travel Insurance to Asia?
Whether you're 18 or 80, we have a Travel Insurance policy for you. We provide cover for hundreds of medical issues and have no upper age restriction. Get a quote online today.
Cover for Pre-Existing Medical Conditions
Emergency medical, hospital and medical expenses up to £15m
Repatriation (the cost of getting you home)
Emergency dental care
Accommodation expenses
24 hour medical assistance line
We Compare Prices From These Insurers
Click here to download the Policy Wording and Insurance Product Information document for all insurers. In the event you are unable to find a suitable product from our panel of multiple providers, you can find contact details of some additional Insurers who specialise in travel insurance for people with serious medical conditions here, or call 0370 950 1790 for more information.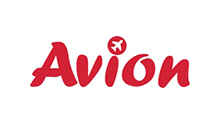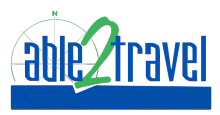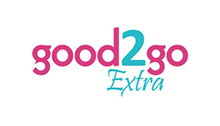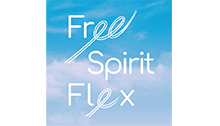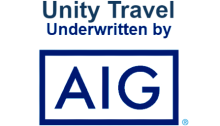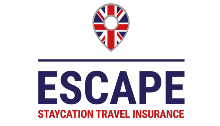 Single Trip Travel Insurance With Pre-Existing Medical Conditions – No Age Limit
Once you complete our simple and quick online medical screening, you will get a range of quotes from our panel of trusted insurance underwriters with a choice of policies to match your needs. We take away the worry by covering you for medical treatment abroad, cancellation, missed departure, lost travel documents, and personal belongings – so you can focus on having a great time!
Instant Protection From The Moment You Buy Your Single Trip Travel Insurance Policy
It is quick and easy to buy your single trip cover online anytime, 7 days a week. Your cancellation cover starts from the moment your complete your purchase, so if you are unable to travel for an insured reason, you may be able to recover the cost of your holiday.
To be eligible for cover you must:
be resident in the UK, Northern Ireland, the Channel Islands, or the Isle of Man for more than 6 months
be registered with a GP at your place of residence
purchase the policy prior to leaving the UK on your planned trip
Our Latest News
Read the latest news from Just Travel Cover.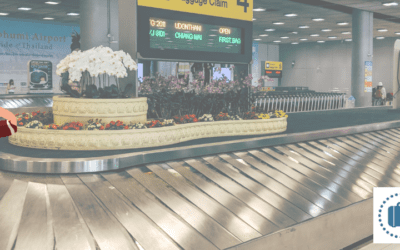 Smart Luggage, the award-winning, real-time insurance policy for lost luggage is now available to buy from just £3, even if you already have your...
read more