by Sarah Forster
-
13 December 2022
Tony recently flew out from Manchester to Nairobi to celebrate his engagement. Unfortunately, Tony's trip got off to the worst possible start when his luggage didn't arrive at the airport.
Fortunately for Tony, he added Smart Luggage to his Travel Insurance policy from Just Travel Cover and received £550 straight into his bank.
We caught up with Tony this week…
Where were you travelling?
"I was flying out to Nairobi to celebrate my engagement party. I was meeting my now fiancée who had travelled a couple of weeks earlier to help her Mum prepare for the party. I'd flown from Manchester to Heathrow and then on to Nairobi on Kenya Airways".
When did you realise your luggage was missing?
"My luggage didn't come off the carousel and once I reported it, the airline knew almost straight away that it simply was not on the aircraft".
How did that make you feel?
"My engagement party was on the Saturday night (the day after I landed), and I had no clothes. Even my toothbrush was in my case!
I was obviously upset and worried whether I'd get my luggage back in time.
Working in insurance myself I remembered I'd bought the Smart Luggage cover with Just Travel Cover. I took it out once I heard about it as I've had a bad experience in the past where my luggage was delayed after not being loaded on to the plane. 
I wasn't making the same mistake again!."
How easy was it to make a Smart Luggage claim?
"Processing the claim was very easy and receiving the payments was very prompt. It's amazing that you can do it from your phone and that the money goes straight into your bank.
I received £50 the same day and £500 on the Sunday (after 48 hours), then on the Monday my luggage had arrived at the airport, 57 hours after I arrived."
How did you use the money?
"The money enabled me to purchase essential clothing for my engagement party which was the day after I arrived. It also paid for the taxis back to the airport to collect my luggage."
Would you recommend Smart Luggage?
"Smart luggage is an important purchase – I would say particularly when you have a connecting flight.
My top tip – purchase Smart Luggage and don't fly with an airline where you have to connect through a different terminal."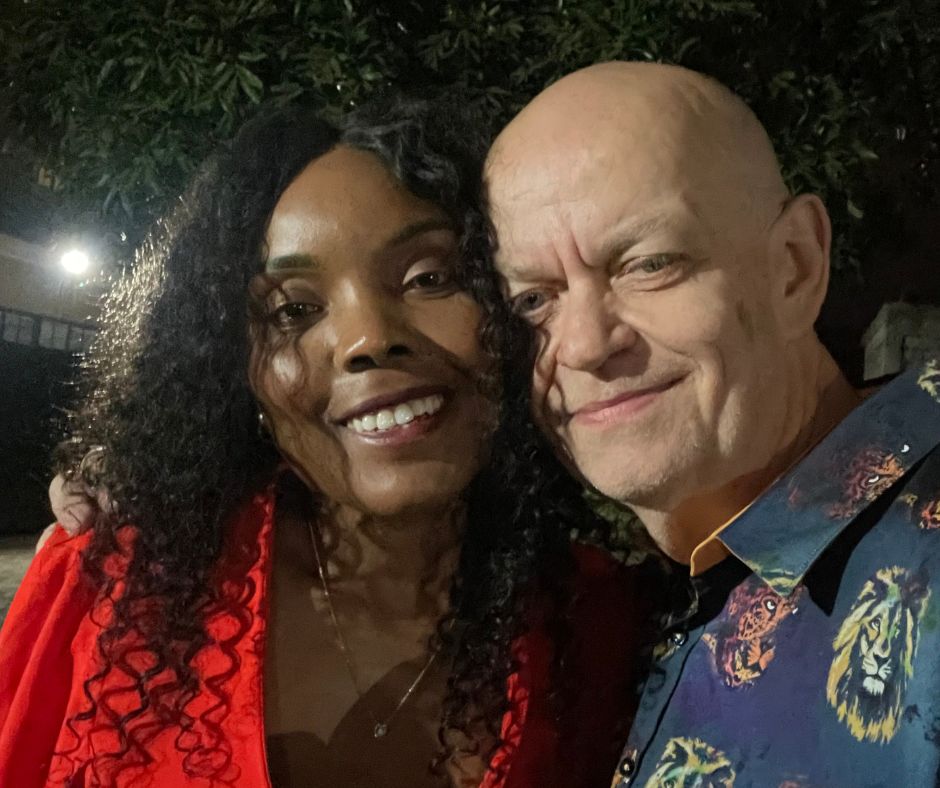 Tony and Faith enjoying a quiet moment at their engagement party.
What is Smart Luggage?
Smart Luggage is a real-time payout straight into a bank or PayPal account of your choice, for lost and delayed luggage. If your luggage is delayed and cannot be located at your destination airport, you will receive £50 after 30mins*.
If your luggage is deemed lost after you have made a successful claim,  you will receive an additional £500! It is all submitted through your phone at the airport with no lengthy claim forms. You even keep the money, if you're reunited with your bag after 48 hours!
How do I buy Smart Luggage?
Smart Luggage is included in all gold policies from Just Travel Cover and available to add onto any silver or bronze Travel Insurance policies. If you have already purchased your Travel Insurance from another insurer, you can still reap the benefits of Smart Luggage should the unexpected happen by purchasing a Smart Luggage policy from just £3 here. Smart Luggage is available on both single and annual policies.  You can find out more about Smart Luggage and how it works here.
Terms: must activate Smart Luggage account and register flights at least 24 hours before departure for policy to be active. When making a claim, must inform customer services and receive proof of loss receipt with PIR number. Must follow claims procedure. More details can be found in the Policy Wording.
Smart Luggage
Available as standard on all gold policies and availble to add on for silver and bronze. Already got your Travel Insurance? You can buy it separately from just £3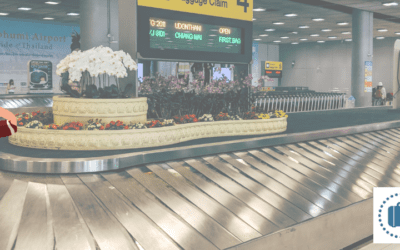 Smart Luggage, the award-winning, real-time insurance policy for lost luggage is now available to buy from just £3, even if you already have your...
read more