by Sam Leaver
-
1 July 2018
School's (almost) out for summer and we're now entering the peak holiday season.
If you're like me then you'll always have that feeling like you've forgotten something, swim shorts – check, beach towel – check, toothbrush…
Whether you're heading for some fun in France, sunning it up in Spain or cruising the Canaries, we've put together our list of 12 essential items that you need to pack for your summer holiday.
1. Sun cream
The British Skin Foundation recommends using a sun cream of SPF30 or higher.
Always remember to check the bottle for the UVA rating. The stars range from 0-5 and indicate what percentage of UVA rays are absorbed by the sun cream in comparison to UVB. The higher the better.
2. Insect repellent
If you're prone to being bitten by critters then you'll know how essential insect repellent is.
Those with sensitive skin should try to find a natural deet-free repellent or use an insect repellent band, this should mean that you avoid any skin irritation.
3. Sunglasses
Protect your eyes from the glare of the sun, and they make you look cool!
Look for a pair with UVA and UVB protection, a good pair of sunglasses can reduce your risk of developing cataracts as well as macular degeneration.
4. A hat
Protect your hair from the damaging effects of the sun with a stylish hat.
It can be difficult to apply sun cream to your head (unless you're bald of course), a hat can protect your scalp and prevent itchy, flaky skin and soreness.
5. A good book
Reading can reduce your stress levels and improve your attention span.
Packing a bestseller or your e-reader is a great way to help you drift off to sleep when you're lazing on the beach or around the pool all day.
6. Travel adapter plug
It's easy to forget a travel adapter when you're focused on packing the 'essentials'.
The price of travel adapters in the airport can be extortionate, but you can generally pick one up in the supermarket for a couple of pound.
7. A sealable plastic bags for toiletries
If you're planning on taking liquids in your hand luggage, don't forget a sealable bag.
Each container should hold no more than 100ml and they should all fit into a clear plastic bag approximately 20cm x 20cm.
8. Medication
If you need to take your medicine onto your flight we recommend that you request this in writing from your GP.
It's handy to take a copy of your prescription to cover you if you accidently lose your medication. We'd also recommend taking spares just in case you're delayed.
9. Travel money
Check what currency is accepted prior to travelling.
Be cautious of airport exchange rates as these are generally the worst rates that you can get, consider a travel money card as the currency can easily be exchanged should you have any left over spending money.
10. Passport
One of the most important documents you need to remember.
Without your passport, the only place that you'll be going is home! Check your passport well in advance and make sure that it's valid for at least three months from your date of travel.
11. Tickets / Booking confirmations
It's always handy to take a copy of your travel tickets and booking confirmations with you.
If you're traveling with e-tickets make sure your phone or tablet is fully charged before you leave for the airport.
12. EHIC (European Health Insurance Card)
If you're travelling in Europe check that your EHIC is valid, they're usually valid for 5 years.
An EHIC is not a replacement for travel insurance and will not cover you if you need to be repatriated back to the UK, but it will usually cover your excess if you show it prior to receiving treatment.
13. Travel insurance
Last but not least, remember your travel insurance!
Here are five things you might not know about travel insurance >
We compare insurers to save you money, you can get a quote by calling us on 0800 294 2969 or compare prices online >
If you've never been insured with us before here are five Reasons to choose Just Travel Cover >
​
Insurance for pre-existing medical conditions
Compare up to 48 prices online in minutes with cover for hundreds pre-existing medical conditions including heart conditions, diabetes and cancer. Prefer to speak to someone?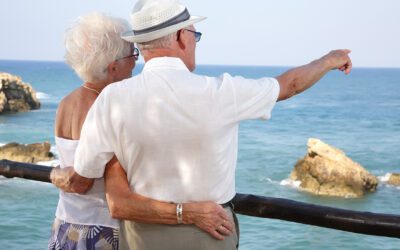 British holidaymakers who have been fully vaccinated could skip amber list quarantine rules under plans being drawn up by the government, according...
read more