by Sam Leaver
-
15 December 2017
There has been a boom in adventure holidays over recent years and they are set to be increasingly popular in 2018.
​Traditional sun, sea and sand holidays are making way for hiking, wildlife treks and cultural tours. Interests and experiences are now taking over from luxury and comfort. Another factor is that adventure travel is now deemed safer and more affordable than it has been in the past.
​If you're considering an adventure holiday for your next break here is a list of just some of the activities that we have covered for our customers over recent years;
​
Climbing Mount Kilimanjaro
​
Africa's highest mountain is not one for the faint hearted. A five or six day climb which involves sleeping on the ground and travelling up to 2,000m per day. Altitude sickness is the most challenging factor and between 60-70% of all climbers suffer symptoms which include; headaches, vomiting and other digestive system issues. It's certainly one to tick-off the bucket list and you'll get a great sense of achievement and spectacular views once you reach the summit.
​
Sydney Harbour bridge climb
​
The iconic bridge climb gives tourists an unforgettable view of Sydney from 134m above sea level. The standard climb takes roughly 3 hours and 30 minutes, you will be accompanied by a knowledgeable and entertaining guide at all times. If you're short on time or looking to do a quick sampler there's also a 1 and a half hour option which takes you half way up but it still has a fantastic vantage point.
​
Cage diving with sharks
​
If you ever wanted to see a great white shark up close, this one if for you. You'll pull on some diving gear and jump in to an underwater cage, the guides will pour chum into the water, this will attract the sharks and send them into scavenging mode. In high season you could encounter up to 20 sharks!
​
Mongol rally
​
Described as "the greatest motoring adventure on the planet" the rally consists of 10,000 miles of mountains, desert and testing off-road terrain. The rules are simple; you need a rusty chariot (with a 1 litre engine – maximum), money for entry, accommodation, food, spare parts and fuel. It's a light hearted annual event with the sole aim of raising money for charity whilst having a good laugh along the way.
​
Volcano cage descend
​
A 120m decent into the colossal chamber of the dormant Thrihnukagigur volcano is not going to be something on everyone's holiday to do list. However you'll experience the heart of the volcano on the ground in the magma chamber. You might be surprised to see warm waterproof clothing on the itinerary but you're definitely going to need them with maximum temperatures of around 5/6°C.
​
Supercar track day
​
Driving a Ferrari at break-neck speeds around one of the circuits on the F1 calendar is just the ticket for any adrenaline junkie. These epic track day experiences are hosted all around the globe and boast a wide range of supercars for you to choose from, the difficult part is deciding where to do it and in what car?
​
As well as insuring the extreme activities we've mentioned above, we have also covered customers heading abroad to provide a much needed service:
​
Volunteering at a big cats (lions, cheetahs, tigers, pumas) conservation.
Nurses heading to the Olympics in Rio 2016 to assist/treat athletes.
Cruise ship dancers.
We also insured the lead guitarist from a popular 60's rock band whilst they completed a European tour.
Are you planning an activity holiday?
​
Whether you plan on trekking, whale watching or taking a helicopter trip to the Grand Canyon we've got a policy that will cover you.
​
You can get your free quotation online or alternatively call us on 0800 294 2969.
​
We cover more than 60 hazardous activities as standard so if 2018 is your year of adventure, check to see if you're automatically covered.
​
If it's not on the list you can call our award winning UK call centre on 0800 294 2969 and we will get you the correct cover giving you peace of mind.
Insurance for pre-existing medical conditions
Compare up to 48 prices online in minutes with cover for hundreds pre-existing medical conditions including heart conditions, diabetes and cancer. Prefer to speak to someone?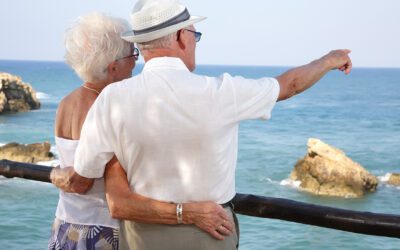 British holidaymakers who have been fully vaccinated could skip amber list quarantine rules under plans being drawn up by the government, according...
read more