by Sam Leaver
-
17 February 2017
Where to go for the best romantic break
With Valentine's Day just around the corner we're already hearing from couples who have booked their next romantic getaway.
There's nothing like a holiday to spend some quality time together, so whether you're falling in love in Florence, romancing in Rome or popping the question in Paris we've picked out 6 of the best romantic city breaks within a couple of hours of the UK:
Florence,
One of Italy's most popular wedding destinations, beautiful Florence is surrounded by majestic landscapes and hills dotted with villas and olive groves. The city offers some of the world's greatest art, top-class shopping, quality cuisine and hotels offering rooms with a dreamy view. If you're lucky enough to be heading to the city for Valentine's Day what could be more romantic than hiring a boat at sunset and coasting down the river Arno?
Seville,
Famous for its flamenco dancing and home to three UNESCO World Heritage Sites, discover the beauty of Seville in southern Spain. The Cathedral, Alcázar and Archivo de Indias form a remarkable complex in the heart of the city and is a must visit. There's plenty to see and do in this romantic city, but to make this time of the year even more romantic take a boat ride down the Guadalquivir River or who could resist a horse and carriage ride through the ancient streets?
Nice,
Prince Harry and Meghan Markle recently took a romantic New Year's break to this cosmopolitan city on the French Riviera (Côte d'Azur). If you're in the city on the weekend of 17th February you can watch France's greatest carnival which brings the city to life with giant floats, and hundreds of dancers and musicians taking over the streets. Or if you prefer to keep warm head to the Musée d'Art Moderne et d'Art Contemporain to witness some fascinating art from Canadian visual artist Liz Magor who will be exhibiting until May 2018.
Rome,
The architecture of Rome screams romance with its many statues and fountains throughout the city. To make your trip more private escape from the crowds by taking one of the small medieval lanes leading from the busy squares. Head for the foot bridge at Ponte Sisto as opposed to the Tiber, it's not as romantic as it is portrayed in the Audrey Hepburn film 'Roman Holiday,' instead this spot is usually lined with street vendors. When heading for food seek out tasty trattorias amongst the medieval streets – so much more romantic than using a guide book!
Barcelona,
The city that has something to woo everyone; designer shopping, leafy gardens and a glorious beach. If you're looking for great food at reasonable prices then Barcelona is definitely up there for value when compared with most European cities so make sure you get your fill of paella, tapas and sangria. Enjoy incredible views of the city by taking a romantic cable car ride from Montjuïc Castle all the way to the modern marina.
Paris,
Last but certainly not least, the classic city of romance itself – Paris rarely disappoints. Stumble across tasty cafes and seek out hidden treasures as you wander around this beautiful city. Visit the Notre-Dame Cathedral and be amazed by the spectacular architecture, and don't miss the Louvre – a must visit for culture vultures. Once you've has your art fix do a quick spot of shopping on the Avenue des Champs-lysées which leads nicely to the Arc de Triomphe and finish your perfect day In Paris with a trip up the spectacular Eiffel Tower.​
Planning the perfect romantic break? – don't forget your insurance.
We know you'll be far more excited about your romantic break than the insurance, however while it isn't glamourous it is important so we've made it quick and easy for you to get the right level of cover you need, meaning you can get back to planning your getaway.
Travel insurance will help you if you get into a sticky situation, and while we can't stop you losing your luggage, falling ill or cancelling your trip before you even get there, we can minimise the cost if something does go wrong.​
If you're planning to propose or you're taking expensive items with you ask about our increased valuable cover; you can insure your valuable items up to £1,000 – just call us on 0800 294 2969.
Our single-trip policies have no upper age limits and we can cover most medical conditions. Plus if you're planning on taking more than one holiday in the next 12 months ask about our annual multi-trip policies which could save you a great deal if you're a frequent flyer.​
Call our award winning UK call centre on 0800 294 2969 or get your quote online.
Insurance for pre-existing medical conditions
Compare up to 48 prices online in minutes with cover for hundreds pre-existing medical conditions including heart conditions, diabetes and cancer. Prefer to speak to someone?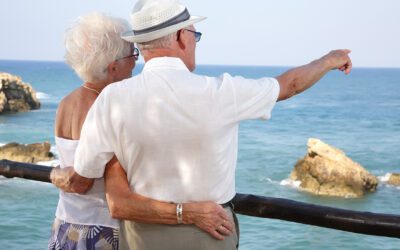 British holidaymakers who have been fully vaccinated could skip amber list quarantine rules under plans being drawn up by the government, according...
read more