by Sam Leaver
-
7 April 2018
A man of ordinary talent will always be ordinary, whether he travels or not; but a man of superior talent will go to pieces if he remains forever in the same place."
Wolfgang Amadeus Mozart
Travelling with medical conditions shouldn't be restrictive; the world is more accessible than ever, so why shouldn't you be able to explore it?
It's our mission to help you go wherever you want to go, regardless of age or medical condition, by finding the right level of cover you need to ensure complete peace of mind when you're abroad, leaving you with more stress-free time to enjoy your break.
We've put together some helpful tips that will ensure your medical conditions don't get in the way of your plans:
Before you travel
Pack your medication in your hand luggage, especially if you're going long haul. Make sure you declare it at check in and airport security, get a Doctor's note and a copy of your prescription and take those with you.

Consider buying or taking a pill organiser which will save you having to take bottles of medication onto the plane. This also means you can carry the correct amount of medication much more conveniently.

Arrange your travel insurance in advance. Reduce worry and stress by arranging your travel insurance well in advance. Make sure that this covers all of your pre-existing medical conditions to avoid costly treatment bills (we can help with this).
When travelling
Take a copy of your prescription (this will come in handy in the unfortunate event that you lose your medication or your baggage is lost in transit).

Remember your travel insurance documents or make a note of the main policy information along with the important helpline numbers to call in the event of a claim.

Keep all medicine out of the reach of children. It can be easy to be less vigilant whilst on holiday but it is important to remember to keep all medicine out of children's reach and sight.
Insurance for pre-existing medical conditions
We specialise in finding cover for those with pre-existing medical conditions and there are no upper age limits on our single trip travel insurance policies.
If you are planning more than one trip in the next 12 months ask about our annual multi-trip travel insurance – it could save you money.
Compare up to 48 prices online in minutes or call our office (free) on 0800 294 2969 and we will help you find the right policy to suit your individual requirements.
Insurance for pre-existing medical conditions
Compare up to 48 prices online in minutes with cover for hundreds pre-existing medical conditions including heart conditions, diabetes and cancer. Prefer to speak to someone?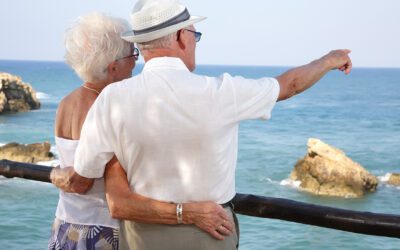 British holidaymakers who have been fully vaccinated could skip amber list quarantine rules under plans being drawn up by the government, according...
read more