by Sam Leaver
-
18 September 2018
Bio: Hello readers! My name is Ella, I'm a globetrotting freelance writer and I usually cover articles on worldwide travel, British culture and family wellbeing. On a typical working day, you'd either catch me at my home with my Labradors in The Cotswolds or in a quirky café thousands of miles away from home. In my spare time, I like to read up on different cultures, rock climbing and hiking.
There are many reasons why people think about travelling alone. In the past, taking yourself off backpacking around Asia or a quick getaway in a European city would have been unthinkable to do on your own. Today, however, the idea of travelling alone isn't such an outlandish idea – in fact, it's rather quite nice!
There are many reasons why travelling on your own can be the best thing that you ever did. You can meet new people and make new friends, you can spend as little or as much time doing certain activities, you can learn more about yourself, you can pick up languages more easily as you are forced to use them more and much more…
1. Choosing your destination
Different people choose to get away for different reasons. And if you decide to go away on your own, it means that you have the freedom to choose exactly where you are going and how. You might choose a beach holiday with a stash of books, a coach holiday to take you around some places that really interest you, or maybe a trip to a historic site that you have always been interested in.
2. Costs
Depending on the trip that you are planning, it is possible that travelling alone might be a bit more expensive than if you were going with somebody else and able to split some of the costs – for accommodation, for example. It is worth doing your research if money is a challenge to check what the cheapest ways to travel are – hostels, for example, would be less than a hotel, but you will almost certainly have to share a room – which, incidentally, is a great place to meet people.
3. Safety
For many people, travelling alone might bring up worries about safety. Obviously, you might be slightly more vulnerable but there are things that you can do to cut the risks of anything happening to you. Keep in touch with people back home so that they know that all is ok and give them a copy of your itinerary if you are planning on being away for any length of time.
Meet up with people in public places, try to leave spare money, bank cards and passports in a safe where you are staying (some places require you to carry your passport, but an authorised copy should suffice). You can carry with you some useful numbers, and a piece of paper with your hotel's address written on it to give to a taxi driver with a language barrier.
4. Get to know your fellow travellers
Even if you aren't travelling in order to meet new people, you might just make some new friends whilst on your trip. Let's face it, there will probably be people around you with similar interests to you, so, even if you don't want to chat all day, every day, don't rule out making some new chums.
5. Eating
It's fine to go out to eat on your own. With the increasing number of people who are travelling alone, going out to eat on your own isn't a problem. And even better, you can go exactly where you like, and there won't be anyone there to look at you disapprovingly as you tuck into that delectable yet calorific cheesecake.
If you wish to, you could chat with some of the staff, or if not, enjoy some time to yourself, reflect, read a book or just savour the food.
6. Travel as light as possible
If you are planning on doing any part of your trip on your own (including airports, train stations or bus stations, for example) it is a good idea to pack as lightly as possible. Not everywhere has left luggage and, to be frank, trying to get into a bus station toilet loaded with cases and backpacks is not easy. Remember, if you're in this situation, everything that you pack, you will have to carry. On your own.
7. Don't be afraid to change plans
One of the best things about travelling on your own is that you have the freedom to change your plan whenever you want to. If you don't feel like going to the beach, you don't have to. If you fancy chilling out in a café all day, you can. You have no-one to answer to except yourself!
The truth is, that even if you intend to travel alone, it is unlikely that you will be completely on your own very much. There will always be people to chat to, meet up with and experience things with. It can be exciting and liberating although a bit daunting at first. But with a bit of planning, you can turn a daunting prospect into one of the best experiences of your life.
8. Don't forget your Travel Insurance
You'll be busy planning your itinerary and packing your essentials but it's important to pack Travel Insurance.
Save time and money by comparing up to 48 prices online in minutes or if you would prefer to speak to someone call FREE on 0800 294 2969 for advice on the best policy to suit your trip
Insurance for pre-existing medical conditions
Compare up to 48 prices online in minutes with cover for hundreds pre-existing medical conditions including heart conditions, diabetes and cancer. Prefer to speak to someone?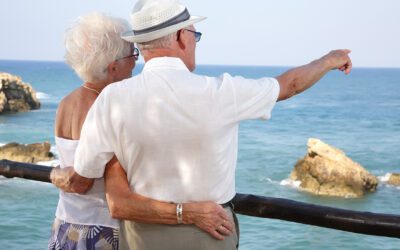 British holidaymakers who have been fully vaccinated could skip amber list quarantine rules under plans being drawn up by the government, according...
read more