by Sam Leaver
-
22 February 2017
It looks like cruise popularity is set to continue to surge in 2018 with searches up 12% on last year – we love to hear about some of the exotic places our customers are heading, albeit a little jealous sometimes!
We tend to get more questions around cruises as you do need specialist Cover, especially if you have pre-existing medical conditions. Here are some of the most frequently asked:​
Firstly if ANY part of your holiday includes a cruise then you'll need to mention it when arranging your insurance so your provider can ensure the Cruise-specific benefits are included.
So what are you covered for?
Am I covered if I miss the start of my cruise?
Yes, as long as this was unforeseen, you will be covered due to breakdown of the vehicle you are travelling in or as a result of an accident which causes you to be delayed. If you're in an accident on the way to board then your holiday has already got off to a bad start – we will soften the blow a little with missed port departure Cover meaning you will be covered for any additional transport and accommodation costs to help you join your cruise at the next port. (See the 'missed port departure' section of our policies).
Do I need to declare my medical conditions?
Yes, we would need to note any of your pre-existing medical conditions on your travel insurance policy. This will ensure that you are covered if you needed treatment on-board or required an emergency airlift to shore​
If I take poorly during my cruise and was bedridden in my room for a few days, is there any cover for this?
If you were confined to your room by the ships medical officer then you will be covered for each full day (24 hours) up to a maximum of 10 days. The amount you will receive will vary due to the level of cover you selected when buying your insurance, more details are available under 'cabin confinement.'
Our cruise did not dock in the Philippines due to storms, can I claim anything on my insurance?​
Your policy will cover you under 'itinerary change' for each port you missed due to adverse weather or timetable restrictions. You will receive up to £100 per port in compensation depending on the level of cover you have selected.​
I missed out on an excursion I had pre-booked as I sprained my ankle; I couldn't walk and spent 2 days in my room resting my foot. I was treated on-board the ship and the costs were covered but can I claim for the missed activity?​
Yes, under 'unused excursions' you will be paid up to the amount shown in your schedule for a missed excursion due to you being confined to your cabin because of an accident or illness where you also claimed under your medical expenses cover.
My partner fell and required medical treatment meaning we missed our return time and the ship has left without us, what should we do?
First of all try not to panic, we will help you re-join your cruise at its next docking point, covering any additional travel expenses that you incur.
If this does happen you will need to contact the assistance company to confirm your travel arrangements. All of this will be covered in the 'cruise interruption' section of cover.
Already booked your cruise?
Our policies can cover cancellation for up to £50,000 per person, so we've got the right cover for you whether you're on a 7-day Mediterranean cruise or a 60-day round the world adventure.
If you have already booked your holiday for 2018 ensure you have complete peace of mind by arranging travel insurance as soon as you can.
Call our award-winning UK call centre to a free quote on 0800 294 2969 – we're open 7 days a week.
Alternatively, you can get your quotation anytime online.
Insurance for pre-existing medical conditions
Compare up to 48 prices online in minutes with cover for hundreds pre-existing medical conditions including heart conditions, diabetes and cancer. Prefer to speak to someone?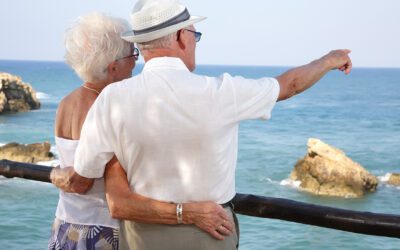 British holidaymakers who have been fully vaccinated could skip amber list quarantine rules under plans being drawn up by the government, according...
read more