by Sam Leaver
-
27 January 2020
We love travelling to Europe – in fact, UK travellers make over 58 million trips to other European countries every year, so with only a few days to go until we officially leave the European Union, we look at what "Brexit" means for your travel plans.
Firstly, the UK is now on track to enter a transition period on 31 January which will be valid until 31 December 2020 – this means everything will stay exactly the same and you can continue to travel as you do now until at least the end of December this year.
With the help of travel organisation ABTA, we answer the most popular questions about travel to Europe after Brexit:
1. Will I need a visa to travel to Europe after Brexit?
No. UK travellers will not require a visa when visiting an EU country after Brexit.
2. Should I still go on my package holiday this summer?
Yes. The UK is on track to enter a transitional stage which will start on 31 January 2020. This means that all holidays booked between 31 January and 31 December 2020 will be unaffected.
3. Will my flight to Europe be cancelled when we leave the EU?
No, flights will not be cancelled due to Brexit – all flights to and from the EU will continue as normal until at least the end of December 2020.
4. Will my ferry or cruise ship still sail?
Yes. Ferry crossings and cruises will still sail as most of the rules under which they operate are set at an international level, rather than the EU.
5. Will leaving the EU impact coach trips to Europe?
No. Travel to and from the EU, and around EU countries will not be restricted once we leave the EU.
6. Will trains from the UK to Europe still operate?
Yes. Trains services between the UK to the EU will not be impacted by Brexit.
7. Can I still drive in Europe once we leave the EU?
Yes. If you plan on hiring a car in Europe you will not require an International Driving Permit. If you are taking your own car you should speak to your motor insurer to check whether you need a Green Card and whether you need to display a GB sticker on your vehicle.
8. Will my Travel Insurance be valid after Brexit?
Yes. If you have an annual European Travel Insurance policy this will not be impacted by Brexit, but always check the terms of the policy to check the country you are visiting is covered.
9. Should I take out travel insurance to cover Brexit?
Most Travel Insurance policies do not cover "Brexit" as such, however by booking an ATOL protected holiday it is the travel provider's responsibility to make sure your holiday is provided and to offer an alternative or refund if it cannot be delivered. Arranging Travel Insurance is important to ensure you are covered for cancellation (should you need to cancel your holiday due to a family bereavement for example), to cover medical treatment you may need abroad and/or repatriation back to the UK, as well as your baggage if it is lost stolen or damaged. There are many other benefits to arranging Travel Insurance and the advice is always to do this as soon as you have booked your holiday.
10. Is my EHIC (European Health Insurance Card) valid after Brexit?
According to the Withdrawal Agreement, there will be a transition period until 31 December 2020 once the UK has left the EU. This will mean that the EHIC will be valid until at least that date.
However the EHIC only provides basic cover and we always recommend taking out Travel Insurance to ensure you are covered for medical treatment including your pre-existing medical conditions and the cost of repatriation should you need to be brought home before or after your scheduled flight departs.
You can find more information on the EHIC after Brexit here >
11. When should I take out my Travel Insurance?
Arrange your Travel Insurance as soon as you've booked your holiday. Having your policy in place will cover you against any financial loss should you need to cancel your trip due to unforeseen circumstances or illness, and is one less thing to think about when planning your holiday.
Find out more about why you should book early here.
Insurance for pre-existing medical conditions
Compare up to 48 prices online in minutes with cover for hundreds pre-existing medical conditions including heart conditions, diabetes and cancer. Prefer to speak to someone?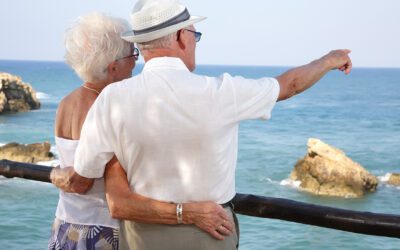 British holidaymakers who have been fully vaccinated could skip amber list quarantine rules under plans being drawn up by the government, according...
read more