by Sam Leaver
-
16 October 2019
This month marks our twentieth year in business and we marked the occasion with a celebration event for our staff, raising money for our charity for this year, Age UK Sunderland.
Companies from across the UK donated prizes for a raffle and more than £1,600 has now been raised this year for Age UK Sunderland who support older people throughout our city, helping to improve their quality of life and maintain independence.
More than 80 people attended the event with raffle prizes ranging from an Amazon tablet to a Fitbit, New Zealand Rugby shirts, (sponsored by AIG) and Liverpool Training wear, (sponsored by AXA).
As well as the raffle there was an awards ceremony for our staff with the following accolades handed out on the evening:
Manager's Choice: Anthony Webster
Top Performer: Claire Manning
Rising Star: Nyomi Conway
People's Choice: Claire Manning
Customer's Choice: Ben Willis
Dale Robinson, marketing manager, said "the celebration event was a fantastic way to mark our 20th anniversary and recognise the hard work and dedication of our staff. We're delighted to raise money for Age UK Sunderland and we hope we can get fundraising up to around £3,000 by the end of March with future events we have planned".
Huge thanks to the following companies for supporting the event and helping us raise money for Age UK Sunderland.
AIG UK | Aspen Insurance | Avid Insurance Services Limited | AXA Insurance UK PLC | Beamish Museum | China Taping Insurance (UK) Co Limited | Goodtogoinsurance.com | iProspect | J Fenty Insurance Services | Lisa Elmo (A-List Salons) | MAC Cosmetics (Sunderland) | Media Travel Insurance Services Limited trading as Worldwide Travel Plan | Milltech Training Limited | Newborn Story Photography | Sarah Haynes (A-List Salons) | Sketchbook Design | Socrates Systems | Sunderland A.F.C | Sunderland Bowl | The Body Shop (Sunderland) | The Palm | Toffs | UHY Torgersons | VAUX
Insurance for pre-existing medical conditions
Compare up to 48 prices online in minutes with cover for hundreds pre-existing medical conditions including heart conditions, diabetes and cancer. Prefer to speak to someone?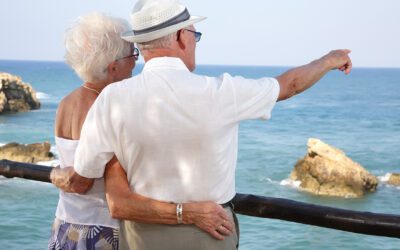 British holidaymakers who have been fully vaccinated could skip amber list quarantine rules under plans being drawn up by the government, according...
read more