by Phil Day
-
7 September 2020
The below article was written by Phil Day, Superintendent Pharmacist at Pharmacy2U.
When arranging your trip abroad, it's important to always pack the medicines you'll need and make sure you have enough for your trip.
Anxiety and depression are conditions which the team at Pharmacy2U commonly dispense prescriptions for.
Here I'm going to take a look at some of the common treatments used, and how they work.
Sertraline
Sertraline is a prescription-only antidepressant which around 8% of our patients are prescribed.
It's classed as a "selective serotonin reuptake inhibitor" (SSRI) and is used in the treatment of depression and anxiety disorders.
It works by increasing levels in the brain of the chemical messenger serotonin.
Sertraline is also used to treat panic attacks, obsessive compulsive disorder (OCD), and post traumatic stress disorder (PTSD). Sertraline comes in tablet form, and since lockdown started Pharmacy2U has dispensed it over 100,000 times.
Nausea (feeling sick) is the most common side effect of taking Sertraline. Other common side effects can include difficulty sleeping, and headaches.
The typical starting dose for adults who are prescribed Sertraline for an anxiety-related condition is 25mg once a day, increasing to 50mg after a week.
If the doctor considers it appropriate, the daily dose can be increased up to a maximum of 200mg a day.
Amitriptyline
Amitriptyline is a prescription-only medicine which around 4% of our patients are prescribed. It's classed as a "tricyclic antidepressant" and can be used to help treat depression and low mood – as well as a number of other conditions, such as nerve pain, and preventing migraines.
It comes in tablet and liquid forms. It has been around for longer than the other medicines mentioned here, but it is still one of the most effective options for certain patterns of symptoms.
Common side effects, which can include a dry mouth and constipation, are normally mild and should resolve within a couple of weeks.
It should be taken with water to avoid a bitter taste, and as it can cause drowsiness, it's best to take it in the evenings. If the drowsiness persists into the next morning, it could be taken slightly earlier in the evening.
In the management of depression, the usual daily dose of Amitriptyline is between 50mg to 100mg. This can be increased up to 200mg daily if the doctor considers it necessary.
Citalopram
Citalopram is a prescription-only antidepressant which around 6% of our patients are prescribed. It's also a selective serotonin reuptake inhibitor (SSRI), like Sertraline, and is used to treat depression and panic attacks by increasing the levels of serotonin in the brain. It comes in tablet and liquid forms and generally has fewer unwanted side effects than many of the older antidepressants such as Amitriptyline.
Common side effects can include a dry mouth, sweating, and tiredness. It's taken once a day and the typical starting dose for an adult is 20mg daily. The maximum daily dose of Citalopram is 40mg daily.
Things to consider when taking all these medicines
With all of these medicines, it can take between 4 to 6 weeks before you will notice any benefit.
Your doctor and pharmacist will check if you're taking any other medicines that could clash with them, and you should also tell them if you take any herbal or over-the-counter medicines before you start a course of any new medicine.
As with any medicine, there's a chance that you may experience side effects.
Typically, side effects are related to the dosage you're taking and they may subside with continued treatment. If you experience any unpleasant side effects or are unsure if the medicine is helping, talk to your doctor or pharmacist.
You can report side effects to the Yellow Card Scheme which helps the Government's medicines safety agency ensure safety concerns are identified, collated and addressed. If you feel that you want to stop taking any medicine for anxiety or depression, you should talk to your doctor first, as you will usually be advised to taper down the dosage gradually, and your doctor will tell you the best way to do this.
Get the medicine you need delivered by Pharmacy2U
Since the start of lockdown, our pharmacists have dispensed over 275,000 medicines used to treat anxiety and depression.
When it comes to travelling abroad, we would always recommend ordering any medicines early to avoid any additional last minute stress.
Luckily, this is something that Pharmacy2U can help with.
You can remind you to order in plenty of time, so you can make sure you have enough supply for your trip.
Our team of qualified UK-based pharmacists can work with your GP to get the medication you need, delivered for free.
You can order anytime and from anywhere, even when you're on holiday, so your next prescription can be waiting for you when you get home.
Pharmacy2U are also paid less in fees by the NHS than an average high street pharmacy*.
Since lockdown began, we've been paid £110,363 less by the NHS for prescriptions for anxiety and depression, which is just part of the £8 million we've been paid less since 2014, thanks to all of our patients.
To find out more about how we can help you or your friends and family with long term health conditions, click here.
*Find out more at pharmacy2u.co.uk/nhsfees
Travel Insurance for pre-existing medical conditions
Compare prices online in minutes with cover for hundreds pre-existing medical conditions including heart conditions, diabetes and cancer.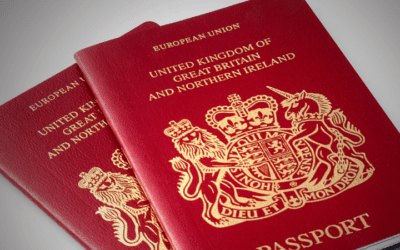 The rules around passport validity date have changed since Brexit and it's caused some confusion among travellers, with many believing their...
read more