by Sam Leaver
-
22 October 2018
It seems nowadays everyone is doing their bit for the environment, from cutting down our use of plastic at home to buying eco-friendly cars or even walking and cycling instead of taking the car, but what about our impact on other countries when we are on holiday?
When we travel there is no doubt we have an impact on the countries we visit, especially nowadays where there are 1.2 billion people fuelling the world's tourism industry, compared with just 25 million 50 years ago.
On one hand, you going on holiday plays a major role in many economies, it helps support countless jobs and business opportunities for local people. But if it is not managed well, tourism can have a negative impact on local communities and environments, creating long-term problems for residents and ultimately lead to a decline in visitor numbers.
We know it can be easy to be a little more relaxed when abroad but we believe it is important that we all help increase the benefits and reduce the negative impacts of tourism for destinations – that's why we're supporting ABTA's 'Make Holidays Greener' campaign in a bid to encourage you to take action to help make the places you visit (and where locals love) better for all.
Our top tips:When travelling try to;
Pack light, every kilogram counts when flying. The more the plane weighs = the more fuel it uses.

Use e-tickets and save more paper by having a digital copy of your travel insurance and other travel documents (if you take insurance with us the documents will be uploaded to a secure online account you can log in to anywhere where you have internet).

Walk, cycle or use public transport where possible.

When you reach your resort and accommodation, act like you're at home;

Shower as you would at home.

Reuse you bath towels where possible – hanging them up to dry will indicate your intention to reuse them.

Turn off your TV, lights and aircon when you're not in your hotel room.

When snorkelling or scuba diving, don't touch/step on the coral.
When eating and drinking;
Try to buy locally-sourced food.

Drink locally brewed beer (if you like beer!)

Avoid plastic water bottles – take a refillable water bottle and ask for a refill where available.
When out and about;
When buying souvenirs buy local or handmade.

Stick to paths and hiking trails to avoid unnecessary erosion.

Keep a respectful distance from wildlife.

Respect locals and their customs.
Travelling soon?
Don't forget to arrange your travel insurance. We can provide cover for hundreds of pre-existing medical conditions including heart conditions, diabetes and cancer.
Once you arrange your insurance we will upload the documents to a secure online account that you can access 24/7 wherever you are in the world.
Compare up to 48 prices online in minutes or call our award-winning team **FREE **on 0800 294 2969 to discuss our different cover options.
Insurance for pre-existing medical conditions
Compare up to 48 prices online in minutes with cover for hundreds pre-existing medical conditions including heart conditions, diabetes and cancer. Prefer to speak to someone?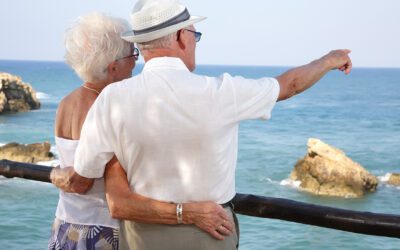 British holidaymakers who have been fully vaccinated could skip amber list quarantine rules under plans being drawn up by the government, according...
read more