by Sam Leaver
-
4 July 2018
With Valentine's Day just around the corner couples across the country will be setting off on romantic breaks this month – we take a look at some of Europe's most adored cities that you could fall in love with all year round.
Whether you're looking for a luxurious mini-break in Europe or something a little closer to home take a look at our six short romantic break ideas below and if you already have your next break booked don't forget to pack your Travel Insurance.
Passionate Paris
From the cobbled streets to the top of the Eiffel Tower, it's difficult to go wrong in the romantic capital of the world. You'll need to take a walk along the Champs-Elysees where you will arrive at the famous Arc de Triomphe, the Louvre Museum and Cathédrale Notre-Dame de Paris are a must-see. Take a romantic river cruise along the Seine at sunset and finish your day of sight-seeing with some fantastic French cuisine.
Romantic Rome
Rome is another city that needs no introduction. The Italian capital is bursting with beautiful historic attractions including the Colosseum, the Trevi Fountain and the Vatican City to name a few. Find a romantic spot for dinner and feast on the best pizza, pasta and gelato that Italy can offer. Finish your evening with a stroll along the picturesque Via Margutta which is not far from the Spanish Steps.
Amorous Amsterdam
A city known for its artistic heritage and canals which includes 1,500 bridges. A trip to the Van Gogh Museum should be at the top of your itinerary along with a visit to Ann Frank House. Take a cruise on the canals followed by a romantic evening meal. Always do your research and book early especially if travelling on Valentine's Day!
Beautiful Brussels
The perfect destination to spend Valentine's Day, often labelled the "Chocolate Capital of the World" there are more chocolatiers per square foot than in any other city in the world. Once you've had your fill of chocolate visit one of the many museums to take in some culture. Visit Mini-Europe to see all of it's famous landmarks, all be it in miniature form.
Extravagant Edinburgh
From the iconic Castle to the zoo and more, Edinburgh is the perfect destination for you and your valentine. There's plenty of culture to suit all tastes and types. Get wrapped up and explore the Royal Botanic Gardens followed by a short stroll to Calton Hill which is the perfect place for romantic sunset view, it offers some of the best panoramic views of the city.
Nostalgic Norway and Northern Lights cruise
Last but certainly not least, the Northern Lights on Valentine's Day. Your cruise will depart for Tromso in Norway and on the way you'll encounter some of Norway's most iconic mountains. You'll arrive at the small, lively town of Tromso which is a great place to see the Northern Lights. Depending on your itinerary your cruise will also stop off at a number of Norwegian ports prior to heading back to the UK.
Travel Insurance
Get peace of mind by arranging comprehensive Travel Insurance today. Cover for holiday cancellation, your baggage and valuables and emergency medical treatment and repatriation expenses.
We can cover** hundreds of pre-existing medical conditions** including heart conditions, diabetes and cancer.
Compare prices from multiple insurers or call us FREE on 0800 294 2969.
Insurance for pre-existing medical conditions
Compare up to 48 prices online in minutes with cover for hundreds pre-existing medical conditions including heart conditions, diabetes and cancer. Prefer to speak to someone?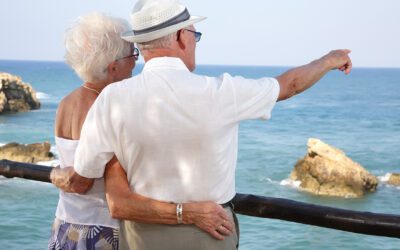 British holidaymakers who have been fully vaccinated could skip amber list quarantine rules under plans being drawn up by the government, according...
read more