by Dale Robinson
-
13 January 2022
People travelling from the UK to France will no longer have to self-isolate on arrival or show proof that their trip is essential from Friday morning (14 January), the French tourism minister has announced.
Ski season….
The move provides a boost for the hundreds of thousands of Brits with ski trips booked this February half term and beyond – with France the UK's most popular winter sports destination.
The French border had been closed to UK visitors from 18 December, as the world reacted to the spread of the Omicron vairant of Covid-19, but will reopen on Friday, paving the way for holiday bookings as people make up for lost time in 2022.
Travellers who are fully vaccinated will be permitted to enter France, providing they have evidence of a negative Coronavirus test taken within 24 hours of departure, and there is now no requirement to isolate on arrival. Those not vaccinated will still need a compelling reason to enter France, and must still isolate for ten days upon arrival.
Family fun or romantic breaks…
France was third on ABTA's list of most popular destinations to visit in 2022, and has always been a firm favourite with UK travellers, with aorund 17 million of us heading across the channel every year.
From a romantic break in Paris to exploring the French riviera or enjoying some family fun in Disneyland, trips to France are back on following these changes, and if you're planning a trip then don't forget your Travel Insurance.
Whether you're flying, taking the ferry or catching the Eurostar, you should insure your holiday as soon as you've booked so that you have cover for cancellation straight away, just in case things don't go to plan.
Taking Travel Insurance will protect you:
If you need to cancel (including if you catch Covid-19 before you go)
If you need emergency medical treatment abroad (including if you catch Covid-19 on holiday)
If you need to be brought home (for example if you miss your scheduled flight back because of a hospital stay)
If you lose your bags or they are stolen
Winter sports (including ski equipment – make sure you select "Winter Sports")
and much more
Entry rules may change at short notice. Information correct as of 13/01/2022. always check the FCDO website and no cover if travelling against advice.
Travel Insurance for France
Whether it's France or Fiji, Travel Insurance is always a good idea. There's no age limit on our policies and cover for pre-existing medical conditions.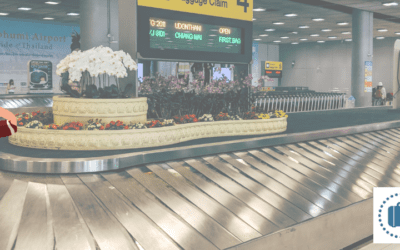 Smart Luggage, the award-winning, real-time insurance policy for lost luggage is now available to buy from just £3, even if you already have your...
read more