by Sam Leaver
-
22 April 2019
It seems that more and more countries around the world are adding an additional cost to your holiday in the form of tourist tax – probably not something you wanted to hear but it is important to know as some of the costs can be quite high.
The amount you must pay can vary depending on a number of things including the duration of your trip, the hotel star rating and even the time of the year that you're visiting; sometimes your travel agent or tour operator will include the cost with your accommodation and in other instances you'll be required to pay the hotel direct on your departure.
Here are some of the most popular destinations in Europe:
Austria:
In both Salzburg and Vienna tourists pay an extra 3.02% of the price of the room per night (Children under 15 are exempt from the tax).​
Belgium:
In popular cities such as Antwerp, Bruges and Ghent you can expect to pay up to 2.50Euro per night. In Brussels the City tax is based on your hotel star rating and number of rooms in your hotel, which can end up being quite expensive.
Czech Republic:
The tourism tax in Prague is minimal at 15Kc or 52p per night.
France:
Taxe de Sejour varies across the country and starts at 0.20Euro and rises to 1.65Euro depending on the star rating of your hotel. The rate for children is often discounted or exempt.
Germany:
Kulturförderabgabe (Culture Tax) or Bettensteuer (Bed Tax) is exempt in Munich, however in Hamburg the charge ranges from 0.50Euro up to 4.00Euro per night and in Berlin you will pay an additional 5% of the price of your room per night.
Greece:
If you're visiting Athens you will pay between 0.50Euro and 4.00Euro per night. For summer 2018 some of the Greek islands are also introducing a tourist tax.
Hungary:
Expect to pay an additional 4% of the price of your room per night in Budapest.
Italy:
Tassa di soggiorno applies when in Rome and costs between 3.00Euro and 7.00Euro per night. The maximum charge is limited to 70.00Euros. If your visiting Milan expect to pay an extra 2.00 to 5.00Euro per night however under 18s are exempt and there's also a 50% reduction in August. Florence also charges 1.00 to 5.00Euros per night (children exempt).
Malta:
The tax was introduced on 1st June 2016 and costs 0.50Euro per night, capped at a maximum of 5.00Euro. There's also no charge for under 18s.
Netherlands:
In Amsterdam the city tax is known as Toeristenbelasting and is charged at 5% based on your room price.
Portugal:
Lisbon introduced a 1.00Euro per person municipal tourist charge for entering or leaving the capital.
Spain:
There's no charge in the capital Madrid. However the Catalonia region impose a tasa turistica which depends on hotel category and whether you are staying in Barcelona. Children under 16 are exempt but charges for adults range from 0.45Euro to 2.50Euro per night.
Balearic Islands:
A sustainable tourism tax was introduces in Ibiza, Menorca and Majorca in July 2016. 1-3 star hotels charge 1.00Euro per day and 4-5 star hotels apply a charge of 2.00Euro. There's a 50% reduction for stays of 9 nights or more.
Canary Islands:
Although there is no tourist tax present in the Canaries, we understand that the Canaries are currently liaising with the Balearics in relation to introducing an eco-tax.
5 star rated travel insurance
We're pleased to announce that 14 of our policies have been awarded 5/5 stars by Fairer Finance with another 20 receiving a 4 star rating, giving you peace of mind that you're buying a good value product. Visit the fairer finance website to view all of our star ratings.
Remember to arrange your travel insurance as soon as you've booked your holiday, that's one thing ticked off your list and you'll be covered if you can no longer travel and need to cancel.
You'll also be covered for any medical treatment as a result of accident or illness whilst you're away.
Call our 'award winning' call centre on 0800 294 2969 or get your free quote online.
Insurance for pre-existing medical conditions
Compare up to 48 prices online in minutes with cover for hundreds pre-existing medical conditions including heart conditions, diabetes and cancer. Prefer to speak to someone?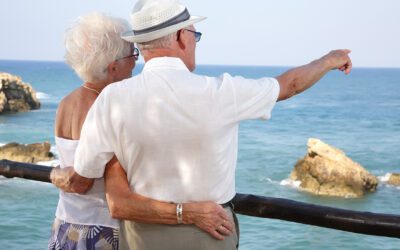 British holidaymakers who have been fully vaccinated could skip amber list quarantine rules under plans being drawn up by the government, according...
read more