by Sam Leaver
-
13 February 2020
While some people use holidays to escape from their daily routine many travellers are taking more technology than ever with them on their trips.​
From tablets and e-readers to smartphones and laptops, the ever-connected world makes it easier than ever to keep in touch with family when you're abroad and technology put entertainment firmly in our hands.
Plus, is there anything nicer than showing your grandchildren that you're having a good time on holiday while they're at school?
With that in mind, it's important to ensure your personal possessions, baggage and gadgets are covered should they be lost or stolen while on holiday. Naturally we hope that doesn't happen, but with so much kit on board it's easily done and it's good to know the financial impact will be minimised, even if the instant distress is not.
Having the right Travel Insurance policy will protect these items, but not all insurers cover everything, so be sure to ask about things like mobile phones and tablets.​
Here are some frequently asked questions about personal possessions, baggage and gadgets…
What items do insurers class as a personal possession or valuable?
This is open to interpretation so each insurance company will list their definition of both of these items in your policy wording. Ask an advisor about specific policies after comparing prices and be sure to check the wording.
Personal possessions
Personal possessions are: "suitcases and their contents taken on your trip together with articles worn or carried by you for your individual use during your trip."
Valuables
Valuables are: "jewellery, gold, silver, precious metal or precious or semiprecious stone articles, watches, furs or leather clothing (apart from footwear), cameras, camcorders, portable satellite navigation systems, photographic, audio, video, computer, television and telecommunications equipment (including mobile phones, MP3/4 players, iPods, Kindles, eBooks, CD's, DVD's, tapes, films, cassettes, cartridges and headphones), computer games and associated equipment, telescopes and binoculars.
These definitions will vary from policy-to-policy so we recommend that you always check the policy wording to avoid disappointment if you do need to claim.
What's covered?
You will be able to claim on your travel insurance if your baggage is lost, stolen or damaged.
We know that holidays are meant to be for relaxing but it's important to always be vigilant with your belongings – reduce the risk by ensuring that your baggage is never left unattended.
You will also be covered if your baggage is delayed; this cover will reimburse you for buying necessities until your own baggage turns up.
How much am I covered for?
You have the option to to select how much cover you need; our policies come with three levels of cover; gold, silver and bronze, giving you the flexibility to choose the best policy to suit your needs.
Cover ranges from £750 up to £3,000, when choosing you policy remember to also consider the policy excess as you will be responsible for paying this part of the claim.
Each policy will also have a limit on valuables; you can call us on 0800 294 2969 for more information.
What is not covered?
You must take reasonable care to ensure the safety and supervision of your possessions at all times whilst not leaving your property unattended in a public place.
If you property is damaged or lost in transit remember to notify your airline or transport provider and never store your valuables in your checked-in baggage.
If you are intoxicated at the time of the loss, theft or damage your claim could be rejected.​
How do I claim?
Baggage, personal possession and valuables claims can be submitted to your insurer on the return of your trip.
If your property is lost or stolen report the loss or theft to the police within 24 hours and ask for an incident reference or written proof, this can be provided to the insurer.
If the loss or theft occurred in your hotel, report this to the hotel staff and ask for written proof.
If the loss or theft occurred in transit, report this to the staff and ask for written proof.
Travelling soon?
This area of cover is important, but of course there is more to travel insurance than the baggage cover – Illness as well as other unforeseen circumstances can sometimes impact your plans, however comprehensive travel insurance will give you peace of mind that if something does go wrong, you're fully covered, reducing the financial impact you may face.
You can compare multiple insurers at Just Travel Cover, and we can arrange cover for your pre-existing medical conditions should you have any. Plus our single-trip policies have no upper age limits.
If you're a frequent traveller ask about our annual multi-trip insurance which will cover all of your trips for the next 12 months.​
Speak to our award-winning call centre on 0800 294 2969 or alternatively you can get a quote online.
Insurance for pre-existing medical conditions
Compare up to 48 prices online in minutes with cover for hundreds pre-existing medical conditions including heart conditions, diabetes and cancer. Prefer to speak to someone?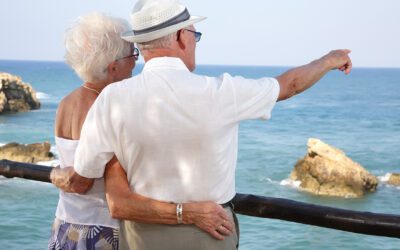 British holidaymakers who have been fully vaccinated could skip amber list quarantine rules under plans being drawn up by the government, according...
read more