by Dale Robinson
-
17 September 2020
Home Insurance series: To get a quote for your Home Insurance in just 90 seconds visit JustHomeInsurance.com.
It's something we tend to think won't happen to us but if you ever are the victim of a burglary, it's important to know what to do first.
If you weren't to follow some key steps, you could make it more difficult to make an insurance claim or enable police to investigate the crime.
It's a good idea to familiarise yourself with the below points so that you can remember them should the worst happen.
Don't touch anything
As tempting as it may be to try to restore some order in your home, it is a crime scene. At first, you should leave everything as you found it when you discovered you were burgled.Take photos
Take photos of damage and furniture or belongings that have been interfered with. The photos will come in handy if you submit an insurance claim.
Call the police
Ring 101, only use 999 if it's an emergency, and explain what has happened. The police will give you a crime reference number, which your insurance provider will ask for if you submit a claim. #
Unfortunately a police incident number is not sufficient to give to your insurer.
Work out what's been stolen
Consider looking for the following important items:
Passport
Driving licence
Bank cards
Mobile phones
House/Car keys
Depending on what has been stolen, you may need to cancel contracts or block accounts, let the police know if identity documents have been taken and change locks.
Find evidence of owning items
To help you submit an insurance claim, it's important to be able to prove that you owned the items that have been taken.
Evidence can include receipts, bank statements listing purchases, or photos.
It's also helpful for the police and your insurer if you can tell them the serial numbers, IMEI numbers, etc. for items that have been stolen.
Contact your insurer as soon as possible
Check your insurance policy documents to see if you are covered for the burglary and see if there are any conditions that may affect the claim you can make.
Call your insurer to submit your claim.
Have your policy number, crime reference number and date and time of the burglary ready to give your insurer to speed up the process.
Protect your home
Opportunist thieves may see a home that has already been burgled as an easy target, so it's important to make sure doors and windows, and any other points of entry, are closed off.
You may also want to think about increasing the security on your home for the future, by installing CCTV or outside lights if you don't already have them.
Get support
Being burgled can be very distressing but there is support out there if you feel you need it.
Call the charity Victim Support on 0808 168 9111, who are there to talk and advise you on how to move forward.
We would love to see if we could help you get Home Insurance you can rely on. Get a quote by answering just 5 questions at JustHomeInsurance.com.
Home Insurance quote in 90 seconds
answer 5 questions and get a quote for your Home Insurance today.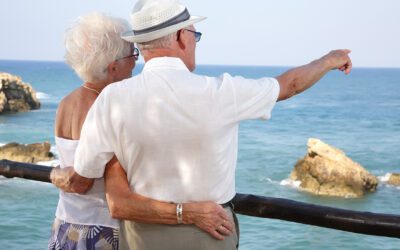 British holidaymakers who have been fully vaccinated could skip amber list quarantine rules under plans being drawn up by the government, according...
read more