by Sam Leaver
-
12 June 2018
The May Bank Holiday weekend was officially the hottest on record, breaking the previous record set in 1999.
If the recent hot weather has got you thinking about a UK break, in this week's blog we're looking at the best places to head for the perfect staycation.
Beach break – Bournemouth
The award-winning Bournemouth beach stretches seven miles along the south coast and benefits from some of the warmest sea temperatures in the UK.
In August it's home to the Bournemouth Air Festival – the biggest event of its kind in the UK, with action everywhere; in the air, on land and at sea. It's a free event and the festival runs over four days.
City culture – Edinburgh
Visit in July or August where you'll benefit from some of the best weather and take in the vibrant atmosphere and buzz across the city at the peak of summertime.
Stroll to Edinburgh Castle to explore the city's history and heritage at one of Scotland's most popular tourist attractions.
Family fun – Yorkshire
If you're searching for a destination to satisfy all ages then look no further than Yorkshire. There are dales, moors, peaks, national parks and a breath-taking coastline to keep you occupied.
Scarborough is great fun when travelling with kids and there's plenty to explore; the Sea Life Centre, family-friendly beach and the Alphamare water park are just some to name a few.
Active adventure – The Lake District
"Discover. Explore. Inspire." Is the slogan of England's largest National Park and World Heritage Site. 2018 is the year of the adventure holiday and here you can do anything from walking to cycling and water-sports.​
May is national walking month and the Lake District's walking trails are some of the best in the UK; remember to take your camera to capture the spectacular views.
Historic heritage – Stonehenge
One of the Seven Wonders of the Medieval World and the best-known prehistoric monument in Europe.
Explore the ancient landscape on foot and step inside the Neolithic Houses to discover the tools and objects of everyday Neolithic life.
Do I need travel insurance for a UK break?
​A travel insurance policy will cover you for the cost of your hotel or accommodation if you are no longer able to travel, as well as covering your personal possessions, gadgets and money if they are lost or stolen.
If you were to have an accident and required a hospital stay, your travel insurance could arrange for you to be transferred to your local hospital, making it easier for your loved ones to visit you.
We would recommend taking travel insurance if you are planning a staycation within the UK for 2 nights or more. Plus, if you arrange an annual policy any short breaks you take in the UK will also be covered on top of your overseas trips.
You can compare prices online or alternatively call our award-winning call centre on 0800 294 2969 and our travel insurance experts will help you choose the right policy and cover.
Insurance for pre-existing medical conditions
Compare up to 48 prices online in minutes with cover for hundreds pre-existing medical conditions including heart conditions, diabetes and cancer. Prefer to speak to someone?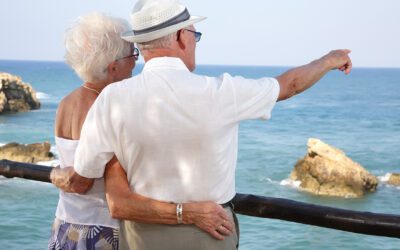 British holidaymakers who have been fully vaccinated could skip amber list quarantine rules under plans being drawn up by the government, according...
read more