by Sam Leaver
-
21 January 2020
Now that Christmas has been and gone, for many of us thoughts turn to our next holiday with 70% of Brits planning a trip abroad in 2020. Europe remains the number one choice for many of us, with 84% taking a trip to the continent.
Package destinations and all-inclusive holidays continue to rise in popularity, especially with the return of popular destinations such as Egypt and Turkey. In 2020 "Slow Travel" will become a trend, with people choosing to slow down the pace and experience destinations at a deeper level.
A rise in people's concern for the environment continues to grow and electric commercial flights are now a real possibility in the not too distant future.
If you've not finalised your plans or you're looking for some travel inspiration take a look at these 12 destinations which are expected to be popular in the next 12 months.
Basilicata
Mountainous, heavily wooded and dramatic, Basilicata is a different side to Italy which travellers are now discovering – from the city of Matera to the impressive mountain range of the Lucanian Apennines to the coast of the Tyrrhenian Sea.
Why Basilicata:
Matera UNESCO world heritage site.
Capital of Culture 2020.
Featured in the latest James Bond film.
Chicago and Lake Michigan
The 'Windy City' has a spectacular lakeside location on one of the five Great Lakes, is home to one of the liveliest music scenes in the USA and has even designated 2020 as the 'Year of Chicago Music'.
Why Chicago and Lake Michigan:
Hundreds of gigs and concerts to chose from.
Home to Yosemite and Yellowstone park.
Tranquil sand dunes and beaches.
Georgia
With unspoilt landscapes, delicious wines and welcoming people, Georgia is a delightful and surprising destination – with direct flights from the UK into its capital Tbilisi taking just under five hours.
Why Georgia:
Picturesque cobbled streets and balconies covered in plants.
High quality wine – over 1,000 grape varieties.
Home to a number of UNESCO world heritage sites.
Grenada
Often referred to as the Island of Spice, Grenada is incredibly fertile – its green hills are full of fruit, nut and spice bearing trees. It also has some beautiful beaches which re less crowded than many other Caribbean islands.
Why Grenada:
Beautiful unspoilt beaches.
Underwater sculpture park.
Hiking in the Grand Etang National Park.
Madrid and neighbouring cities
The Spanish capital Madrid is one of the world's great city break destinations, and it is also a perfect base to visit many other historic cities and towns which easily reachable by public transport or car.
Why Madrid and neighbouring cities:
Over 60 museums.
The Alcazar UNESCO world heritage site.
Top class roof-top bars and restaurants.
Morocco
A country that is very easy to fall in love with, Morocco has dramatically varied landscapes offering windswept beaches, the sand dunes of the Sahara and the rugged beauty of the High Atlas and Rif mountains.
Why Morocco:
Djemaa El Fna Square
Agadir, Taghazout and Essaouira beaches.
Signature dishes of tagine (meat or fish with dried fruit and couscous).
Namibia
Towering sand dunes, dramatic coastlines and beautiful national parks teaming with wildlife – Namibia is a place if dramatic contrasts and spectacular landscapes.
Why Namibia:
Etosha National Park: Elephants, rhinos, big cats and antelope.
Windhoek: Exceptional restaurants and great nightlife.
Worlds largest sand dunes, oldest cultures and most extensive conservation areas in Africa.
The Netherlands
A country that effortlessly blends the ultra-modern with its rich historical legacy. With Rotterdam hosting Eurovision Song Contest 2020 and Dordrecht celebrating its 800th birthday in 2020, these are just two of many reasons to visit.
Why The Netherlands:
Beautiful canals lined with elegant 17th century merchant houses, lively bars and coffee houses.
World class art galleries including work by Van Gogh, Rembrandt and Vermeer.
Rotterdam: 2020 Eurovision Song Contest host city.
Find our more about The Netherlands here >
Singapore
A blend of iconic hotels, 21st century architecture and the world's busiest airport – join the party as this affluent and modern country celebrates its 200th birthday.
Why Singapore:
Changi airport – the most impressive airport on the planet.
UNESCO world heritage listed Botanic Gardens.
World class cuisine including: Malaysian, Indian, Chinese and Indonesian.
South Korea
South Korea is already a leading cultural power in the Far East, but its reach is going global, driven by world-class films, food and the blockbuster phenomenon of K-pop.
Why South Korea:
Vibrant, modern and bustling city of Seoul.
"Secret Garden" of Huwon for a taste of old Korea.
Gangnam – the posh kids district of Seoul
Uruguay
A compact gem, with spectacular landscapes, lovely cities and incredible steaks – Uruguay is one of the smallest countries in South America, but it packs a lot into its land mass.
Why Uruguay:
UNESCO world heritage site of Colonia del Sacramento.
High standard of wine with Tannat and Albarino grapes.
Some of the best quality beef you will ever eat.
Vienna
In 2020, this beautiful city will celebrate the 250th anniversary of the birth of Beethoven. Vienna has also been named the most liveable city in the world for the past two years, which visitors will be sure to agree with.
Why Vienna:
Imposing baroque buildings.
Birthplace of great composers including: Beethoven, Mozart, Schubert, Brahms and Mahler.
Visit the impressive Christmas markets in December.
​All stats and featured destinations were taken from ABTA's Travel Trends Report 2020.
_The full report can be viewed _here>
ABTA has been a trusted travel brand for over 65 years. Our purpose is to help our Members to grow their businesses successfully and sustainably, and to help their customers travel with confidence.
The ABTA brand stands for support, protection and expertise. This means consumers have confidence in ABTA and a strong trust in ABTA Members. These qualities are core to us as they ensure that holidaymakers remain confident in the holiday products that they buy from our Members.
We help our Members and their customers navigate through today's changing travel landscape by raising standards in the industry; offering schemes of financial protection; providing an independent complaints resolution service should something go wrong; giving guidance on issues from sustainability to health and safety and by presenting a united voice to government to ensure the industry and the public get a fair deal.
ABTA has more than 4,300 Members, with a combined annual UK turnover of £39 billion. For more details about what we do, what being an ABTA Member means and how we help the British public travel with confidence visit www.abta.com.
Insurance for pre-existing medical conditions
Compare up to 48 prices online in minutes with cover for hundreds pre-existing medical conditions including heart conditions, diabetes and cancer. Prefer to speak to someone?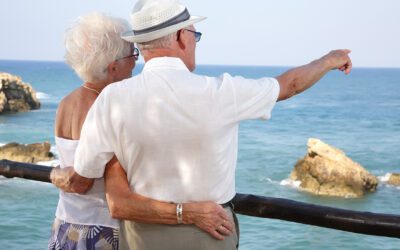 British holidaymakers who have been fully vaccinated could skip amber list quarantine rules under plans being drawn up by the government, according...
read more