by Sam Leaver
-
15 July 2019
It's no surprise that the USA is one of the most popular tourist destinations in the world.
There's something for everyone in America, from exploring the Grand Canyon to sightseeing and shopping in New York or family fun in Florida's thrilling theme parks.
A good pair of walking shoes and a camera will definitely be on your essentials list, but one thing not to forget is your Travel Insurance.
Do I need Travel Insurance when travelling to the USA?
Yes, medical costs in the USA are very expensive so we would recommend taking out comprehensive Travel Insurance. Here are some examples of the eye watering costs for treatment in the USA:
A one night stay on an intensive care unit £5,000+
A heart operation £20,000+
Air ambulance transfer £60,000+
All of our policies include repatriation to the UK, which means that once you've had your treatment and you're fit enough to travel (following a medical emergency), the assistance company will arrange your flights back to the UK where you will normally be accompanied by a doctor.
If required the assistance company will also arrange accommodation and flights back to the UK for your travelling companion, as well as reimburse any travel costs for visiting the hospital.
How much is Travel Insurance for the USA?
The price of your Travel Insurance for the USA will vary due to a number of factors, such as how long you are going for, your age, your medical conditions and the amount of cover you need. You can compare prices for Travel Insurance to USA on our website.
If you are planning more than two holidays in the next 12 months it could be cheaper to take out annual Travel Insurance, call us FREE on 0800 294 2969 and we will take a look at all of the options available to you.
What if I need treatment for my pre-existing medical condition when I'm in the USA?
When you buy your Travel Insurance for USA make sure you declare all of your pre-existing medical conditions. We'll list these on your policy to make sure that you're covered for them should you need any treatment whilst you're in the USA.
Will I get a refund via my Travel Insurance if I need to cancel my trip to the USA?
We always recommend arranging your Travel Insurance as soon as you book your holiday. Having holiday insurance will give you peace of mind that the cost of your holiday and excursions are covered if you are no longer able to travel due to illness or injury*.
You can insure your trip up to £12,500 per person but if you need more cover please get in touch with us FREE on 0800 294 2969 and we can give you a bespoke quotation.
What else does my USA Travel Insurance cover?
Travel Insurance to USA will also cover your baggage and valuables in the event it is lost stolen or damaged; find out more about baggage and valuables cover in our blog.
Most of our policies will also cover you if you're delayed, as well as your cash and money.
More useful information:
Travel Visa:
If you have a valid British passport you do not require a visa to enter the USA. You do need to apply for an ESTA (Electronic System for Travel Authorisation) using the Official Department of Homeland Security website – here. This should be done within 90 days of your trip to the USA, it costs $14 and is valid for all trip within a two year period.
Currency:
US dollars ($) and cents are the currency of the USA, some common names for denominations are:
A Buck = one dollar (similar to the British version of 'quid')
A Quarter = twenty-cents
A Dime = ten-cents
A Nickel = five-cents
A Penny = one-cent
Language:
The USA was a British Colony before gaining its independence so it will be no surprise to you that English is the most commonly spoken language within the USA.
Tipping:
There's a strong tipping culture in the USA and with no minimum wage staff often rely on customer tips to top up their salaries, we recommend the following:
Restaurants: 15 to 20%
Bars: $1 to $2 per drink
Hotel maid: $2 to $5 per night
Hotel porter: $1 to $2 per bag
Find out more about tipping around the world by visiting our tipping blog.
Travel Insurance:
Compare Travel Insurance for your next trip to the USA. We cover hundreds of pre-existing medical conditions and have no upper age limits. Get your quote online or call our insurance experts FREE on 0800 294 2969.
*Terms apply as defined in the policy wording.
​
Insurance for pre-existing medical conditions
Compare up to 48 prices online in minutes with cover for hundreds pre-existing medical conditions including heart conditions, diabetes and cancer. Prefer to speak to someone?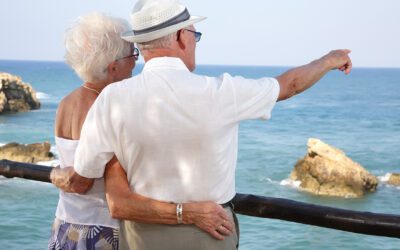 British holidaymakers who have been fully vaccinated could skip amber list quarantine rules under plans being drawn up by the government, according...
read more